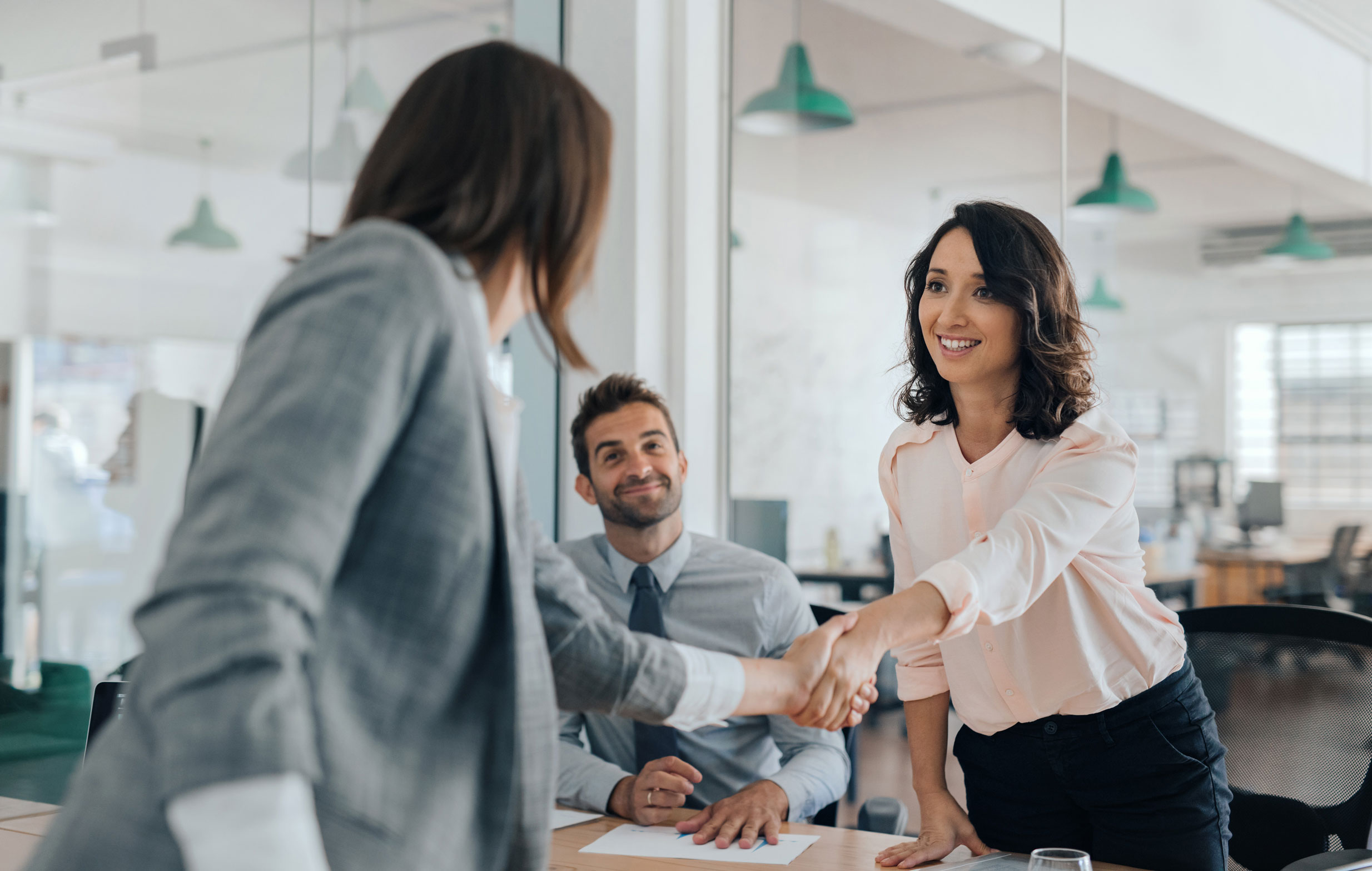 As a job seeker, you are currently experiencing one of the best entry-level hiring climates in more than a decade. That means opportunities abound for you. However, hiring managers are looking at more than just your qualifications and education; they're looking at your professional etiquette and interview behavior as well.
In a recent CareerBuilder survey, hiring managers within the private sector reported that more than:
37 percent of college graduates did not send a thank-you note following an interview
35 percent of those interviewed did not know anything about the company
31 percent did not submit a cover letter
29 percent did not ask any questions during the interview
26 percent did not have professional references
26 percent had poor grammar on their résumés
21 percent had unprofessional pictures on their social media profiles
19 percent checked their mobile phones during the interview
While it may be easy to explain these behaviors as typical for inexperienced job-seekers, avoiding these pitfalls give you a much better chance of making a great first impression and getting hired.
Even though a wide majority (82 percent) of hiring managers agree that academic institutions are "adequately" preparing students for the roles needed in their organizations, the lack of basic etiquette during the interview process gives many of these same employers pause as they decide who to hire. Simply put, while you might be well-qualified and able to do the work of the position, you might never get your foot in the door if you're not following these best practices.
How a candidate prepares for and behaves in an interview can tell hiring managers a lot about their drive, professionalism, and attitude. It also provides insight into the candidate's ability to interact with customers and colleagues in a professional manner and a lens into the candidate's work ethic. Did they care enough to put in the extra time and effort? Or are they doing the bare minimum required?
These matters of etiquette may seem a bit outdated as work environments continue to get more casual, but it's important to keep in mind that these are the standards most hiring managers were held to early in their careers, and many will expect the same from today's job seekers. Remember, simple—but thoughtful and respectful—things like punctuality, professional behavior and attire, and proper interview etiquette can mean the difference between a job offer and a "thanks, but no thanks" response.
–
About Avenica
Through conversation, high-impact coaching, and best-in-class support, we translate and meet the needs of our client partners by identifying and transforming potential into high-performing professionals. At Avenica, we are working from the inside out to embrace diverse thought and perspectives while actively working to dismantle systems of oppression and implicit bias. With a deeply-held belief in human potential, we transform lives and enable organizations to achieve new heights.
If you're interested in partnering with us to develop or hire your workforce, let's talk. If you're a job seeker, please apply now!