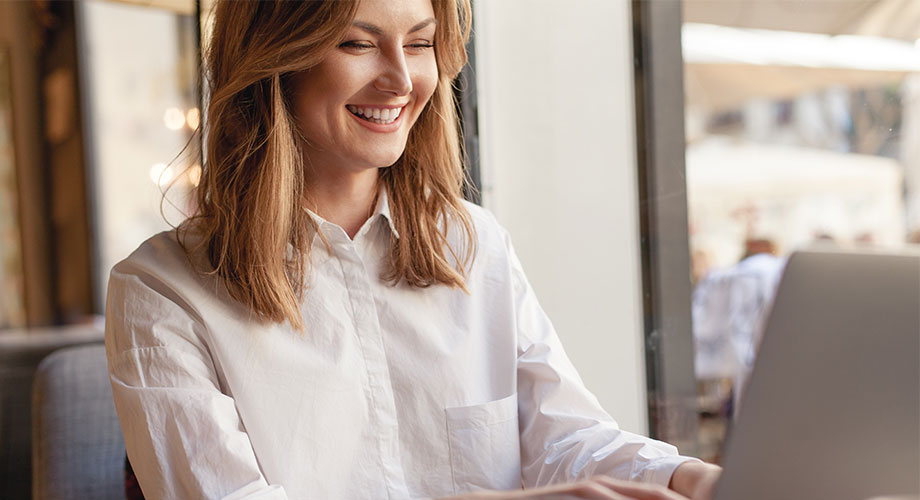 Well, it's official! The hype and excitement of graduation has ended, the pools have closed, and your friends are starting to ditch the weekly 'Thirsty Thursday' hangout as they have to be up early for work. Where does this leave you? Job searching – in full-on Desperation Mode. Within a job search, there are several types of interviews: phone interviews, in-person interviews, panel interviews, and the increasingly used– Skype or other video-based interviews. It's true, there is an art to interviewing, but no worries, I am here to clarify a few important details on how to prepare and be confident in this process!
Follow Instructions- I cannot express enough the importance of (what should be) the easiest part of the interview! The first thing you should do is reply to the email confirming your attendance for the interview. If you are truly excited about the interview, it's important to confidently accept with a documented response. This would be a good time to thank them for the opportunity. If you are unsure or unable to interview at that time, do NOT accept the invitation promising attendance or email saying you will attend. If you have questions or concerns, it is best practice to reach out and get more information or explain your situation. Most hiring managers are willing to be flexible if there are legitimate concerns. It is also not okay to confirm that you will be attending the interview 5 minutes beforehand. Don't do it, trust me!
Test your Skype- If you can spend 3 hours FaceTiming your significant other who lives out of town, you sure as heck can find someone to take 2 minutes to test your Skype….Even better, Skype has a test function built in! Genius, I know! Test it. Please spare yourself the uncomfortable and awkward silence while you stumble to fix the sound or video. I can tell you from experience, if you are not prepared or ready at the time of your Skype, it does not look good to the hiring manager. It can also make you more nervous and uneasy when you do start the interview. We look for confidence, nice clear sound, and clear video with good lighting.
Staging your Skype Interview- Okay, this is by far my favorite topic to discuss. Why, you ask? Every time I go into a Skype interview, I'm never too sure who or what I may see on the other side. It is very important to make sure you are in quiet place with good lighting, no distractions, and a good backdrop. Please (for your benefit) make sure your Bob Marley poster is not visible, the bottle collection you acquired during college is hidden, and your cat does not walk across the screen mid-interview. A blank wall background is a good choice or the spare room that has a desk is professional. It's also very important not to sit on your bed, pow-wow style, constantly moving your laptop. Place your computer/tablet on a solid surface, preferably a table, and sit up straight in a non-swivel chair. Staging your setup is something that should be done the night before, not 2 minutes before the interviewer calls you!
Attire- This should go without saying, WEAR A SUIT! Yes, it's true that we may only be able to see you from the waist up, but a sport coat with a collared shirt and tie or a conservative blouse/dress with a blazer is important. This is your first impression and it's an interview – your background and skill set are not the only things being observed. Men, make sure you shave, and ladies, keep your hands out of your hair and your hair out of your face. Men, I know full suits can be uncomfortable sometimes, please do not wear your basketball shorts or even just boxers because you don't feel the need to wear a full suit. What are you going to do if I ask you to go turn another light on because the video lighting is poor? Think about it. I recommend having two solid interview outfits or power suits picked out that make you feel confident and ready to go if you are called for any type of interview.
Communication- It may be the last topic mentioned here, but it's definitely the most important! To anyone who rolls their eyes when adults say "communication is key", you best listen. During an interview this is one of the biggest, if not THE biggest skill set your interviewer is assessing. Make sure you speak clearly, avoid using headphones at all costs, test your microphone the day before, and do not, I repeat, do not have a snack waiting during the switch of a twofold interview. Speak with confidence and know your resume inside out. Your resume should be an outline of your experiences, but during an interview, it is your job to tell your full story. There should be no need to look down or read off of your resume – you know the contents better than anyone else. Smile during your interview – it is okay to laugh and have fun while speaking to your interviewer, just remain professional as it is still an interview! Ask questions, but don't sound like a broken record by quickly google-ing "top interview questions". Again, not going to help in the long run! If you do your homework about the company, you should be able to prepare questions relevant to the position and company. Watch your 'eye contact' (I say that in ' ' as you are in a virtual setting). I know you look good, but stop staring at yourself in that little box down in the corner or only looking at the screen – you need to make eye contact with that tiny camera at the top of your computer – that is your eye contact during a Skype. I'll say it one last time, communication is key!
Every Skype interview should be treated as seriously as an in-person interview. Several companies conduct Skype interviews for your convenience so in return it is important to remember to value their time. I have conducted countless Skype interviews and time and time again candidates do not take advantage of these simple tips that can determine the outcome of an interview. I encourage you to take these basic steps to help you be successful the next time you are called to connect via video!
–
About Avenica
Through conversation, high-impact coaching, and best-in-class support, we translate and meet the needs of our client partners by identifying and transforming potential into high-performing professionals. At Avenica, we are working from the inside out to embrace diverse thought and perspectives while actively working to dismantle systems of oppression and implicit bias. With a deeply-held belief in human potential, we transform lives and enable organizations to achieve new heights.
If you're interested in partnering with us to develop or hire your workforce, let's talk. If you're a job seeker, please apply now!