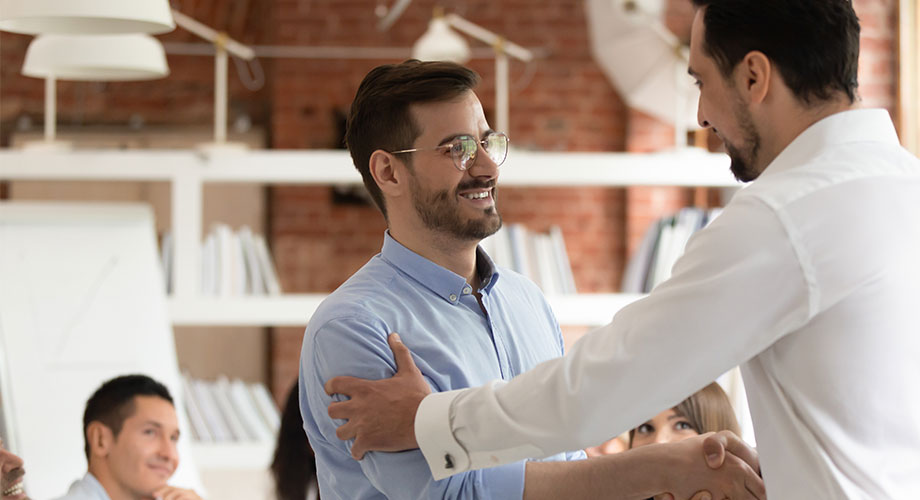 So, you've landed your first professional job out of college – congrats! With the relief of job searching coming to an end, it can feel like the hard work of setting a good impression and showcasing your strengths is behind you. But in many ways, this work is just beginning. Beyond excelling at your day-to-day job, there are a number of ways to continue to set a good impression with your boss and colleagues. Here are five ways to navigate the professional world like a pro:
Dress to impress
Just because you saw one of your co-workers wear a hoodie to work last Friday, does not make it the new normal. While dress codes may vary, seek to dress on the more professional side and take pride in a well-maintained physical appearance. Not sure what to wear? Good rule to follow is that it is always better to be over-dressed then under-dressed!
Keep your social media clean
Your online persona is just as important as your workplace behavior and can go a long way to show maturity. Regardless of privacy settings, you should assume that anything posted online is public information. From photos to opinionated posts, only share what you'd be comfortable sharing with your boss and/or the senior leaders at your company.
Approach your work with humility
Some of the most attractive qualities in a new hire are the eagerness to learn, the openness to assist outside of the job description, and a willingness to do typical entry-level work (aka "grunt work"). Aim to be resourceful, but don't be afraid to admit when you don't know the answer. Offering to pitch in on projects or tasks that are outside of your job description—as long as you are getting your assigned work done—is a great way to offer added value. Also, recognize that some of the work you may do won't be glamorous, but that can be the nature of entry-level jobs; keep a positive attitude, and before long, you may be managing the person doing that work!
Drink responsibly
Navigating your first corporate happy hour can be exciting, but it's important to remember that you're not at the pub with your friends. Regardless of what your other co-workers are doing, limit your alcohol intake to what you can stay in control of and responsible for.
Keep your emotions in check
With most jobs come with a certain level of pressure, uncertainty and even conflict. Keeping your emotions in check is a sign of maturity and responsibility. Confide in friends and family when you find yourself getting emotional, but stay committed to keeping your composure in a work setting.
Although the initial, formal interview process is over, you are now informally interviewing for your first promotion. Be yourself, but recognize that your interactions (at all levels of the company) are making an impression and impacting your future prospects within the company. When in doubt, look to role models and professionals above you who are well respected to emulate their behavior and/or seek mentorship and advice.
–
About Avenica
Through conversation, high-impact coaching, and best-in-class support, we translate and meet the needs of our client partners by identifying and transforming potential into high-performing professionals. At Avenica, we are working from the inside out to embrace diverse thought and perspectives while actively working to dismantle systems of oppression and implicit bias. With a deeply-held belief in human potential, we transform lives and enable organizations to achieve new heights.
If you're interested in partnering with us to develop or hire your workforce, let's talk. If you're a job seeker, please apply now!