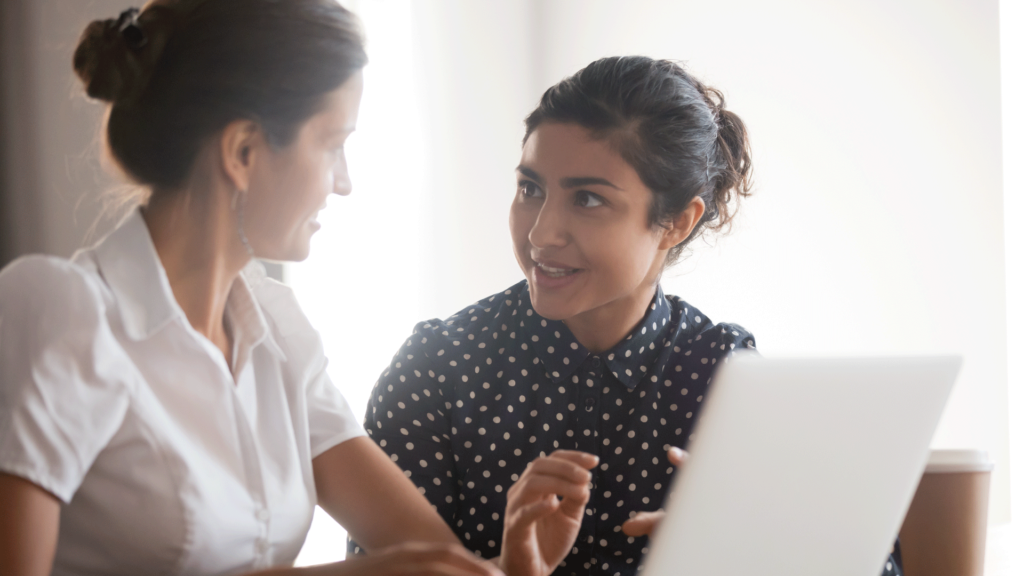 We've pretty much all been there. Your new hire is struggling. You've done all the right training and onboarding, followed up with coaching and constructive feedback, but the work isn't good, and the rest of your team knows it. Not only is your new hire getting dirty looks from coworkers, but a few of those are now aimed at you. But you don't want to admit your mistake, and you definitely don't want to go through the hiring process again. They're going to catch on eventually. Right?
Probably not.
Made a Bad Hire? Act fast.
Bad hires, no matter the position or level, can negatively affect your team's productivity in so many ways:
Poor work quality
Missing project deadlines
Poor work attendance
Don't work well with others
Abilities don't match what they represented during hiring  process
Negative attitude
Unprofessional behavior including bullying or harassment
Criminal or unethical activity including theft or fraud
A bad hire can do a lot of damage (keep reading to see how much). The sooner you act, the better—for you and your entire organization. Start documenting the situation, having difficult conversations about performance, and laying the groundwork for termination.
How Big is the Problem?
Really big. A Career Builder survey reported that 74% of companies have made a bad hire.  And that's probably low. Anyone who's ever worked anywhere can tell you a story about a disastrous hire in their organization. Even the most successful companies aren't immune: Zappos CEO Tony Hsieh has said that bad hires have cost his company, "well over $100 million."
Which brings us to…
Bad hires are expensive. Here's why.
In a Career Builder survey, employers reported losing an average of $14,900 for each bad hire. The U.S Department of Labor estimated that a bad hire can cost up to 30% of that employee's first-year salary. Other estimates say that figure is more like 50%. And some have gone as high as $240,000 for higher-level roles.
Where's all that money going?
Measurable costs. These are the hard dollars you can easily see: recruitment and advertising fees for job posting, relocation fees, and training fees. Staff time, including the hours put in by HR and hiring managers. There could be costs for a severance package or outplacement services. And in the worst cases, there might be legal expenses.
Hidden costs. These are hard to measure, but they're much more serious. A bad hire can infect morale, hinder team performance, and harm workplace culture. It can derail important projects, alienate key customers, weaken your company's brand image, and cause you to miss out on big opportunities. There are also emotional costs like stress, resentment, and burnout.
And then you add in the cost of replacing a bad hire—now you're talking serious money.
Why so many bad hires?
Employers spend more time than ever in hiring (research from Glassdoor shows that the time employers spend on interviews has almost doubled since 2009), but bad hires are as common as ever—maybe even more common. Why? Low unemployment has made it a job-seeker's market, so employers often feel rushed to land a candidate. Another reason, as The Harvard Business Review points out, is that workers change jobs much more often than in previous generations (therefore internal promotions aren't as common) and companies today are constantly having to hire outside talent; they're in scramble mode.
And an unexpected result: they're not as good at hiring for entry-level jobs.
How to Avoid Making a Bad Hire
This is a tough situation, but you can improve your odds. Here's how
Hire for the person and their potential, not the resume. Too often, employers hire according to a checklist of technical skills rather than looking at core values and so-called soft skills—things like integrity, professionalism, collaboration, and communication. These things are often essential, you can always train for the rest.
Build a standardized hiring process. If you don't have one, you're five times more likely to make a bad hire, according to a study by Brandon Hall Group and Glassdoor. A good process includes powerful tools for both HR and hiring managers—including standard interview questions, peer-to-peer evaluations, and more.
Design a welcoming and robust onboarding program. If you have a consistent showing-the-ropes program, you can improve retention by 82%, according to the same research cited above.
Do a thorough background check. This service isn't free, but it'll save you money and heartache in the long run.
Get an objective perspective. Involve third parties in the hiring process—this could be a full service partner that screens and matches candidates for you (hey, Avenica does that!). Or even another employee from an unrelated department. You need somebody who can give you unbiased feedback.
Be clear and honest about your company and culture. Many times, it's not that the employee is a poor worker, just that they're not the right fit for the role or your company.
Let your candidates see what the job is like. Again, sometimes a bad hire is just a mismatch. Give candidates an unvarnished view of what the role is like. Some companies (Google, Marriot) have turned to gamification, letting candidates play a game that simulates the skills and challenges involved in the job.
Trust in your recruiting professionals. Not everyone is great at interviewing and identifying potential, especially in entry-level candidates. This is the time to let your HR professionals and partners do their jobs.
Measure your hiring success. No company would spend millions on an ad campaign without measuring how effective it was. But according to the Harvard Business Review, only about a third of U.S. companies monitor whether their hiring practices lead to good employees.
Hiring will never be a perfect process. But there are two key things to remember. You don't have to be stuck with a bad hire—act quickly and you can minimize the damage. Secondly, there are clear steps you can take to avoid future disasters.
–
About Avenica
Through conversation, high-impact coaching, and best-in-class support, we translate and meet the needs of our client partners by identifying and transforming potential into high-performing professionals. At Avenica, we are working from the inside out to embrace diverse thought and perspectives while actively working to dismantle systems of oppression and implicit bias. With a deeply-held belief in human potential, we transform lives and enable organizations to achieve new heights.
If you're interested in partnering with us to develop or hire your workforce, let's talk. If you're a job seeker, please apply now!