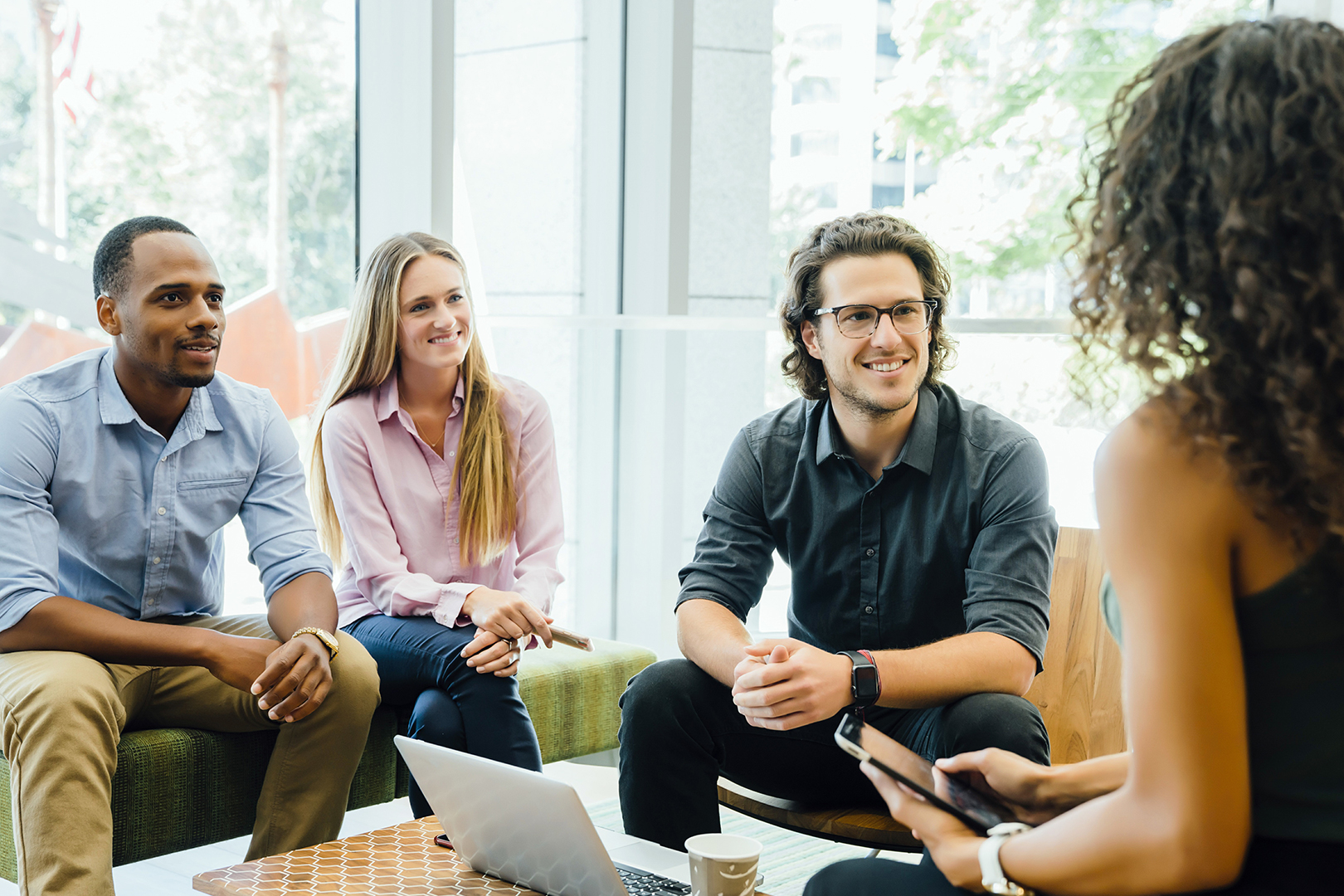 Hiring entry-level talent has never been easy. In fact, 41% of employers say that entry-level positions are the most difficult to fill. One reason being that understanding the ever-changing incoming crop of young professionals and their shifting motivations has and will always be a challenge. And just when we finally start to understand the Millennial mindset, a new, even larger generation emerges to fill our entry-level roles and keep us on our toes. Generation Z is bringing a new perspective into the professional world that will undoubtedly shift the strategy for how leaders will manage their teams.
Gen Z is all about individuality
Even more than their Millennial predecessors, the Gen Z population enjoy being a unique asset to the team more than just a cog in a company. They seek uniqueness in their future employer, whether that be in office environment, mission, or culture. In terms of actual workload, Gen Z'ers may prefer more solo work and private spaces versus collaboration and teamwork.
Gen Z is more selective <
Gen Z job seekers place a large amount of importance on a company's culture and mission, as they want a brand they can get behind and feel good about supporting through their own work. Because they see the company they work for as an extension of their own personal brand, Gen Z will quickly spot anything that doesn't align with their values.
Gen Z thinks fast
According to Fast Company, Gen Z have "highly evolved eight-second filters" that allow them to sort through and assess information in order to form an opinion. That's not a lot of time to work with. If you plan on hiring Gen Z employees, you'll want to learn quickly how to get their attention and keep them engaged.
4 Tips for Retaining Gen Z Talent
Develop clear and fast-moving career tracks

Create distinct career tracks with clear direction on how to advance to each level
Restructure promotion and incentive programs that give smaller, more incremental promotions and salary raises, giving more consistent positive reinforcement and closer goals that make it more enticing to stay
Create professional development opportunities that help them advance in those career tracks and build other skills they need and want
Create ways young employees can explore other career tracks without leaving the company. Gen Z's along with their Millennial elders have a higher propensity for changing their minds and/or wanting different experiences, so consider ways that enable employees to make lateral moves, or create rotational programs that allow inexperienced professionals to get experience in a variety of business capacities and are then more prepared to choose a track.

Provide benefits that allow flexibility

Working remotely, flex schedules/hours
Floating holidays–especially beneficial as the workforce becomes more and more diverse
Restructure PTO that gives employees more autonomy and responsibility for their work
Tuition reimbursement programs to increase retention and build leaders internally

Create a strong company culture

Company culture is one of the strongest recruiting and retention tools
Go beyond the flashy tactics of having an on-site game room and fun company outings and bring more focus to the company's mission
Create and live/work by a set of core values that represents your company's mission
People will be more engaged and move beyond just being their role or position when they feel connected to the mission

Challenge without overworking

Boredom and stress are equally common as factors for driving young professionals out of a workplace.
Allow involvement in bigger, higher-level projects and discussions to provide meaningful learning opportunities, and create goals that stretch their capabilities but are attainable.
The Gen Z workforce brings a new set of challenges, but they also bring new energy and ideas and are savvier when it comes to digital spaces and technology. Recruiting and retaining the right Gen Z employees will be essential in addressing the challenges of tomorrow and remaining relevant in an ever-changing market.
–
About Avenica
Through conversation, high-impact coaching, and best-in-class support, we translate and meet the needs of our client partners by identifying and transforming potential into high-performing professionals. At Avenica, we are working from the inside out to embrace diverse thought and perspectives while actively working to dismantle systems of oppression and implicit bias. With a deeply-held belief in human potential, we transform lives and enable organizations to achieve new heights.
If you're interested in partnering with us to develop or hire your workforce, let's talk. If you're a job seeker, please apply now!