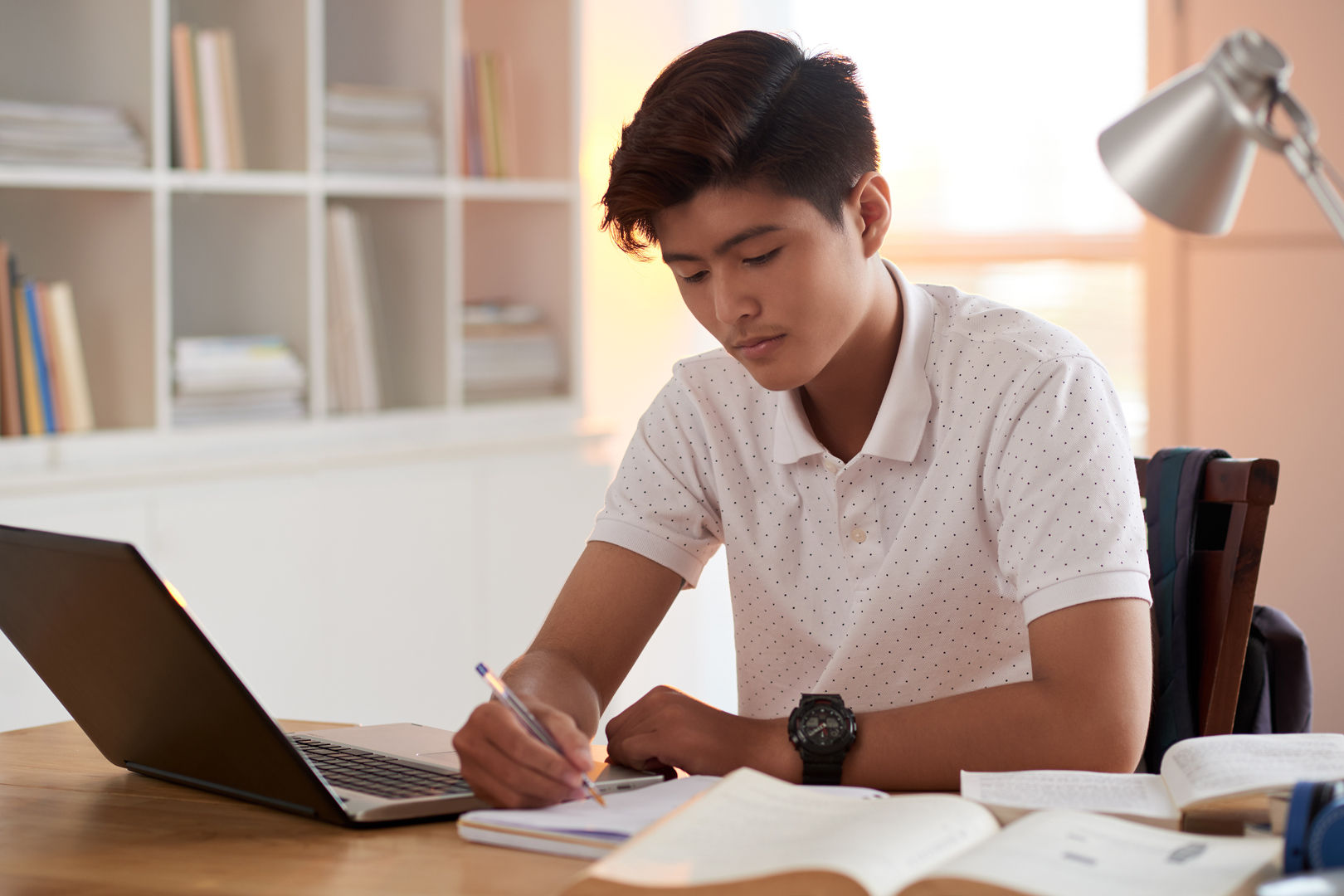 Tips on How to Find a Job Out of College
Are you wondering when and how to apply to your first job out of college? If you're a first-year student, it might seem like an entire lifetime away—but really, graduation and getting your first post-collegiate job is just around the corner. After that, there's so much waiting for you just beyond that symbolic toss of the graduation cap into the air.
Or you might be on the cusp of graduation, seeking full-time employment for the first time and seeing commencement grow increasingly closer.
This brings to mind an important question: When should you start applying for your first job out of college…and how can you apply to your first job in a way that sets you up for success?
How to apply to your first job
1. Give yourself time to apply
Determining when you start applying will depend on your experience and career interests. The job search process can be lengthy. Here's what to expect:
Practice interviews
Company research
Informational interviews
Examining your social media presence
Writing and perfecting your resume
Submitting your application
Of course, that's not including the interview process, but that's a whole other blog post altogether. So, when you're wondering when and how to find a job out of college, give yourself enough time to do it right. Start several months ahead of graduation; by the time you graduate, you'll either be ready to start your new job or ready to take on the interview process.
2. Apply early and keep checking in with prospective employers
Those who've had a position or an internship in specialized industries such as finance, marketing, or analytics, might receive a full-time offer upon completion of their degree and might have a different apply path that's determined by the employer.
For others trying to break into these fields, remember that these industries tend to be more competitive, and firms will hire early to secure the best talent. Applying early for these types of positions might give you a leg up, but check back on their career websites frequently so you don't miss out on open opportunities.
3. Seek out hiring classes
Be aware of the different ways of how you can apply to your first job! Not all employers use the same hiring techniques. Some larger companies have hiring classes, hiring many college grads at the same time so they can go through orientation and onboarding together.
Research in advance to find out the best time to submit your application for these companies. These opportunities can be a great way to kickstart your career, as they build-in professional development programs tailored to recent college grads in entry-level positions.
(Helpful sidebar: Avenica recruits for these kinds of classes frequently, so if you haven't already joined our network, now's a great time. By joining, you're essentially applying to all the positions Avenica matches for in your area all at one time. The perfect time to apply for one of our opportunities? Right now. We're always accepting candidates! If we don't have something perfect for you right now, we'll keep you in mind should the right opportunity come up.)
When is the best time to apply for a job out of college?
In general, the closer you get to graduation (and of course, just after) is best for applying to jobs. One month to three months out is plenty of time since you don't usually get immediate results and not every opportunity pans out. But just think of it as learning opportunities for you to gain experience and confidence with each application and interview.
If you see an exciting opportunity but are still finishing up your last semester, go ahead and apply for it! Most companies will understand that you won't be available until you graduate, but they might appreciate your hustle and think you're worth the wait. However, applying too early in your final year, when you still have much of the school year left to go, might be a waste of time. Employers usually won't want to wait quite that long.
Many companies hire on an as-needed basis, so their job postings may be sporadic. If you're not seeing immediate matches for your skillset, don't be deterred; job opportunities fluctuate just about as often as fashion trends.
And it's Avenica's job to keep you updated on these trends. If you need help finding or applying for your next career, join our network of job seekers and get help finding your first job out of college.
About Avenica
Through conversation, high-impact coaching, and best-in-class support, we translate and meet the needs of our client partners by identifying and transforming potential into high-performing professionals. At Avenica, we are working from the inside out to embrace diverse thought and perspectives while actively working to dismantle systems of oppression and implicit bias. With a deeply-held belief in human potential, we transform lives and enable organizations to achieve new heights.
If you're interested in partnering with us to develop or hire your workforce, let's talk. If you're a job seeker, please apply now!