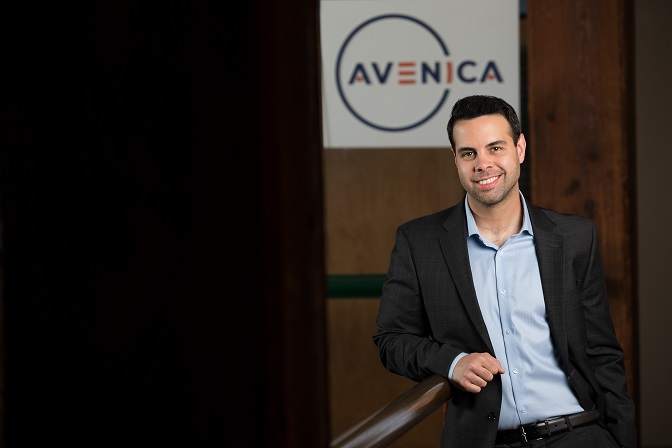 Minneapolis, Minn., July 1, 2019—Avenica, a national leader in entry-level recruitment and career placement, has announced that Scott Dettman, has been named Chief Executive Officer (CEO) and appointed to the Board of Directors at Avenica.
Speaking on behalf of the Board of Directors, Aanand Radia, managing director, University Ventures said, "We are very excited for Scott to lead the company into its next stage of growth. He is a dynamic leader with an incredible energy for the mission of the company, and combined with his experience, has what it takes to make Avenica a national brand synonymous with entry-level career solutions for both employers and job seekers."
"I'm honored to serve as the next CEO of Avenica as we continue to lead in the entry-level career space, and I look forward to building upon Avenica's more than 20-year success within the industry," said Dettman. "What impressed me the most is the amazing team of people truly committed to the mission of Avenica and the service and dedication they have to partnering with their already impressive client base. What Avenica does, it does really well, and I think there's a tremendous opportunity ahead of us."
Dettman comes to Avenica with a proven track record for driving growth through transformation and innovation in the human capital arena. Most recently, he served in progressive leadership roles with ManpowerGroup where he provided leadership over sales, client service, operations, supply chain, finance, HR, and technology.
Dettman received his BA, master's degree, and PhD (ABD) from University of Wisconsin-Milwaukee and most recently completed an Executive Leadership program at Harvard Business School.
–
About Avenica
Through conversation, high-impact coaching, and best-in-class support, we translate and meet the needs of our client partners by identifying and transforming potential into high-performing professionals. At Avenica, we are working from the inside out to embrace diverse thought and perspectives while actively working to dismantle systems of oppression and implicit bias. With a deeply-held belief in human potential, we transform lives and enable organizations to achieve new heights.
If you're interested in partnering with us to develop or hire your workforce, let's talk. If you're a job seeker, please apply now!