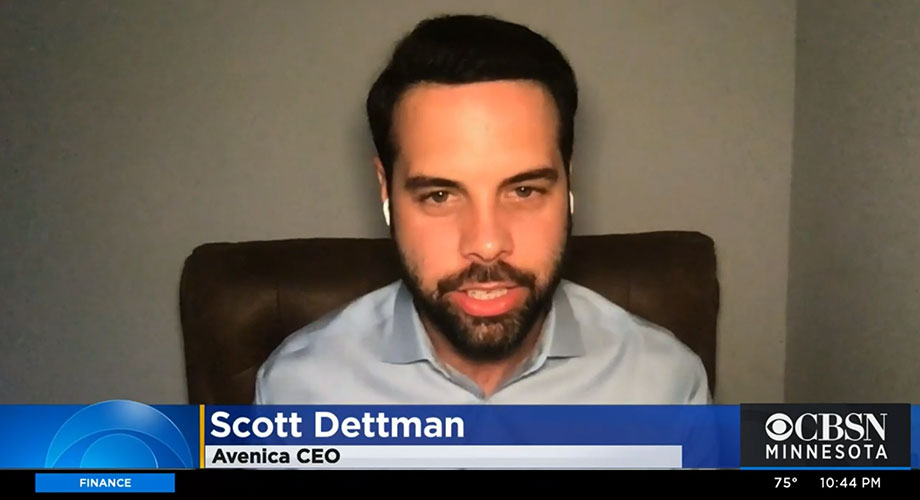 Avenica CEO Scott Dettman joined Jeff Wagner of WCCO | CBS to discuss the newly-announced partnership with TheDream.US and the goal to help prepare DREAMers for careers after college through one-on-one coaching and mentorship, high-impact training and upskilling, and personalized career planning designed to support DREAMers connect to meaningful, right-fit career paths.
Watch the full interview HERE.
–
About Avenica
Through conversation, high-impact coaching, and best-in-class support, we translate and meet the needs of our client partners by identifying and transforming potential into high-performing professionals. At Avenica, we are working from the inside out to embrace diverse thought and perspectives while actively working to dismantle systems of oppression and implicit bias. With a deeply-held belief in human potential, we transform lives and enable organizations to achieve new heights.
If you're interested in partnering with us to develop or hire your workforce, let's talk. If you're a job seeker, please apply now!