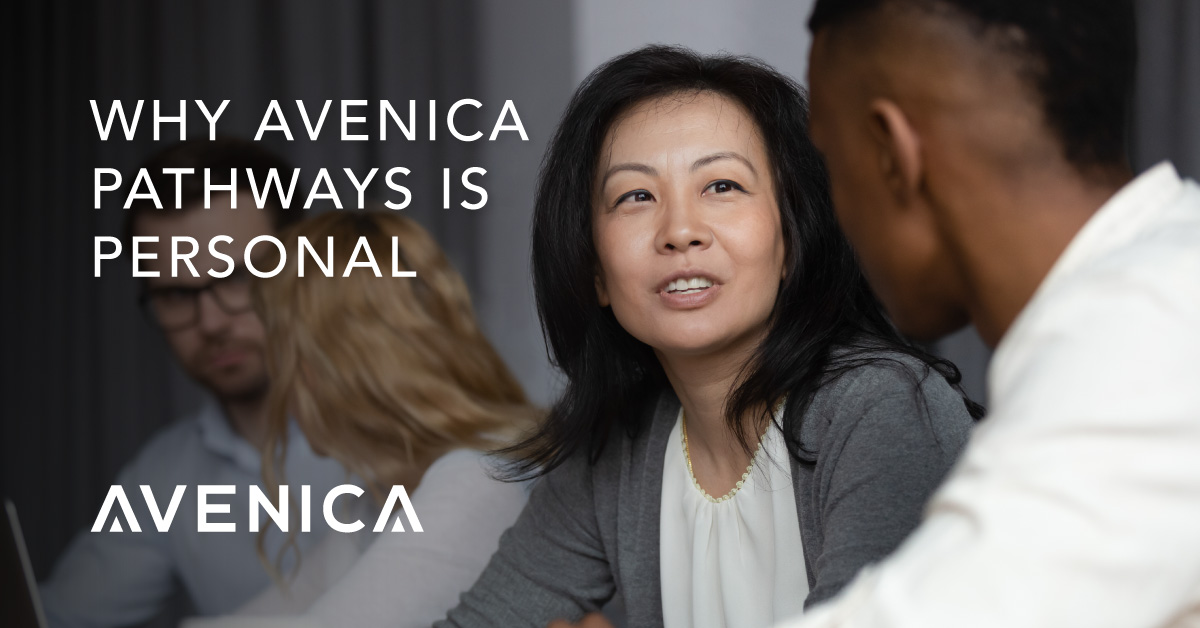 This week, we are officially launching free access for graduating seniors impacted by the COVID-19 crisis to our Avenica Pathways program – a career development program for college students that leverages expert assessment, coaching, and job readiness training to drastically impact the marketability of entry-level talent. We've taken Avenica's signature candidate experience and curated it for the anxious college senior in an easy-to-use online experience. Again, this program is now free! Did I mention it was free?
There were a million reasons for us to do this – we understand that college seniors are experiencing extra anxiety, we feel that we have a moral obligation to help however we can in a crisis, we know pocketbooks are extra tight – the list goes on. But in many ways, this program feels personal. Current pandemic aside, we know the plight of being a college senior who doesn't know what they're doing after graduation.
We were them.
In 2010, I was a senior at the University of Texas at Austin – a campus of 50,000 and home of the diehard Texas Longhorns. I was in the English Honors program and had my sights set on graduating. Over the years, I had toyed with a number of ideas – entering academia, becoming a lawyer, covering the Arab Spring as a rogue journalist – but nothing held firm. I ended up staying a fifth year after being elected Student Body Vice President. It gave me time to add on a second BA, this time in Women's and Gender Studies, and also gave me the incredible experience of being a student leader on a huge campus. But it also had the adverse effect of delaying the inevitable.
So in my super senior year, I was juggling an honors thesis, student government responsibilities, and LSAT prep classes. I was busy but unfocused, and if I'm being really honest, I think that was by design. As May loomed closer and the high from student leadership was wearing off, I was running out of time and ideas. I applied to Teach for America and freaked out at their offer to be placed in Tulsa, OK. I didn't do as well on the LSAT as I'd hoped. (I mean, how could I have been surprised with all the roadblocks I'd created for myself?)
Look – I'm going to pause right here to say I know, I was a big nerd in school. And I had the luxury of being able to even consider different options, even if I failed at them. But today's reality of frozen pipelines and rescinded offers is a stark contrast. I'm getting there.
So, May came and went. I moved back to my hometown of Houston and started working on a mayoral campaign. I realized city politics wasn't for me. I tried my hand at technical writing. The lack of human interaction left me wanting more. Through good friendship and fortune, I landed an entry-level management consulting role at global giant Accenture. I felt like I'd finally hit my stride – I was constantly surrounded by people, I was challenged by my work, and I enjoyed the structured learning process and career path.
The rest, as they say, is history – or at least, it's documented in my bio on the Avenica leadership page. But the importance of my time in consulting is that it gave me the gift of knowing more about myself: what motivated me, how I preferred to learn, how I preferred to work, my strengths as a teammate, my weaknesses with detail-oriented tasks, and much more.
I realized this: self-awareness is the key to finding the right job.
Today's market is unlike anything we have ever seen. I was a scared and confused college senior during a "normal" time, and I can't even begin to imagine what today's seniors must be feeling. We are seeing record unemployment, corporate layoffs, and frozen or rescinded offers. There are so many things we can't control. But here's the good news – the one thing you can control is you.
I'm so proud of our Pathways program because it provides deep insights into a student's existing potential and abilities. Being equipped with self-awareness and the tools to harness your gifts is a potent combination for job hunting at any level and in any economy. You have to know yourself to effectively sell yourself and convince an organization that you are uniquely suited for their team.
I can't wait to help the class of 2020 see themselves as the amazing talent we already know they will be.
To register or learn more about Avenica Pathways, click HERE.
–
About Avenica
Through conversation, high-impact coaching, and best-in-class support, we translate and meet the needs of our client partners by identifying and transforming potential into high-performing professionals. At Avenica, we are working from the inside out to embrace diverse thought and perspectives while actively working to dismantle systems of oppression and implicit bias. With a deeply-held belief in human potential, we transform lives and enable organizations to achieve new heights.
If you're interested in partnering with us to develop or hire your workforce, let's talk. If you're a job seeker, please apply now to connect with an Avenica Account Manager.