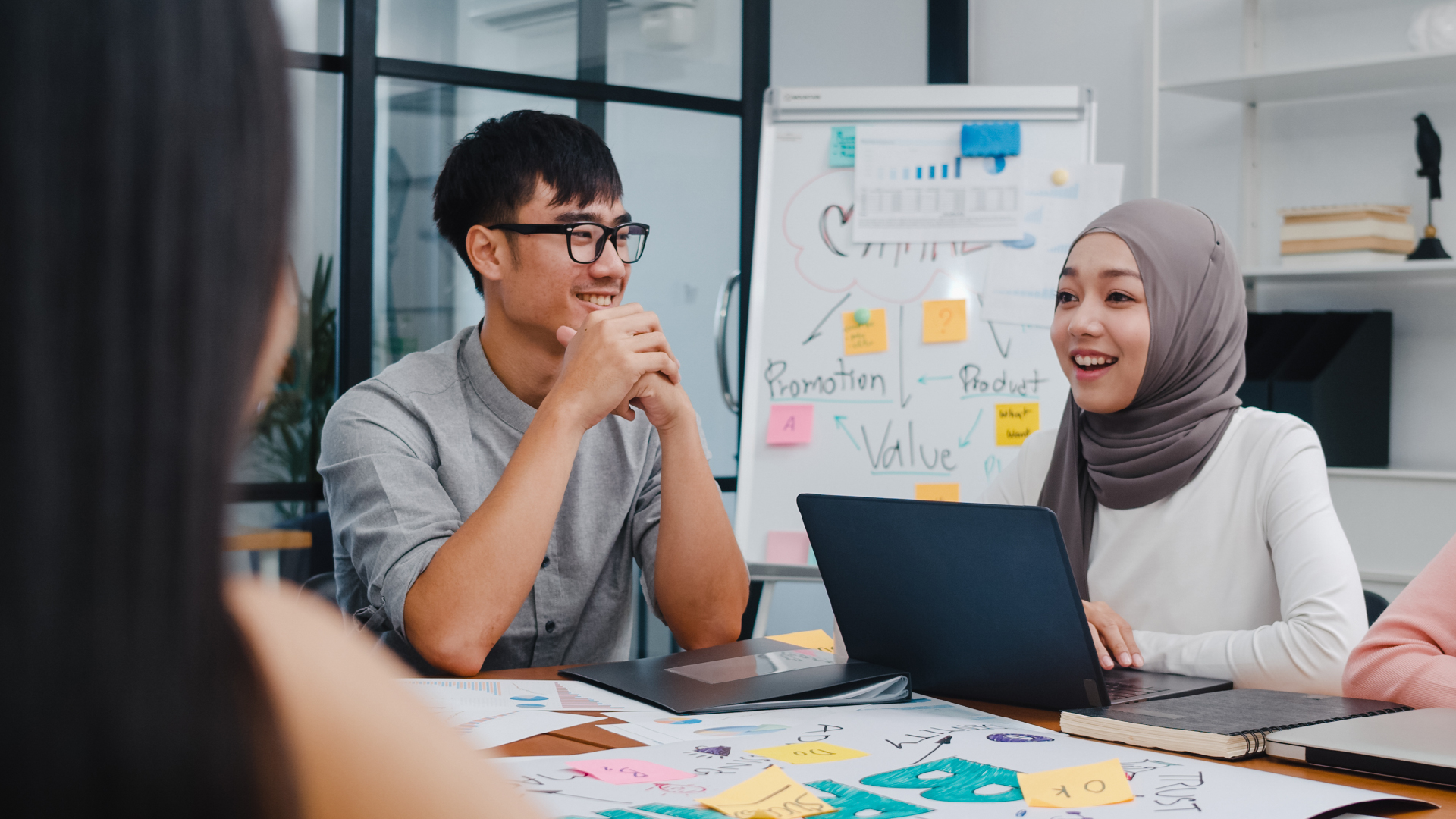 In recognition of Asian American and Pacific Islander (AAPI) Heritage Month, Avenica has been looking inward and investigating ways we can continue to support our AAPI colleagues. While AAPI is a nifty acronym that's inclusive of most Asian and Asian American identities, it does little to fully recognize the vast richness of the AAPI communities, which consist of around 50 ethnic groups, speaking over 100 languages! Given the expansiveness of AAPI identities, how can employers and coworkers help support AAPI folks in the workplace? Here's a good place to start:
1. Refute the Model Minority Myth
AAPI folks can often be labeled as the "model minority," which leads to false assumptions that AAPIs have triumphed over discrimination and are much more successful than other marginalized groups. This stereotype, and the individual stories retelling AAPI success, obscure the ongoing struggle for equality and equity in the workplace that many AAPIs still face today.
2. Create strong cultures of inclusion and belonging
In a recent Bain & Company study, feelings of inclusion in the workplace were dismally low, but ranked lowest among Asian women and men. It's important that people leaders and individual contributor employees help make people feel welcome in physical and virtual spaces where work is done. Inclusion work includes minimizing microaggressions and the use of stereotypes and recognizing the inherent value of individual differences, especially within the AAPI community.
3. Include AAPI in DE&I
Too often, formal DE&I programs focus on Black and Latino communities, excluding other marginalized groups such as AAPIs. Ensuring there's space for AAPIs in DE&I efforts and programming combats stereotypes, offers reasons for AAPIs to share their stories and experiences, and promotes greater representation of AAPIs in the workplace.