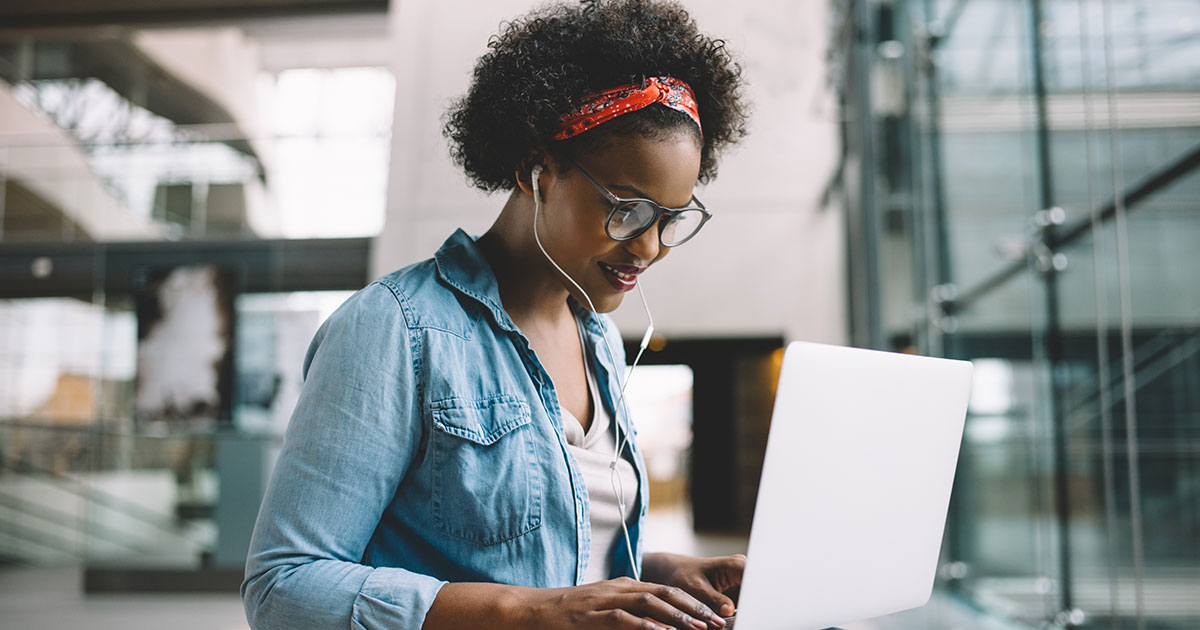 How can company's support their employees directly and acknowledge issues they face?
First, and foremost, you must be bold. Often, companies feel the obligation to explain why they're spending time, energy, efforts, and resources supporting a specific group (in this case, Black employees) to employees who are not members that group (in this case, White employees). It's taxing and further alienates when the primary goal is to bolster feelings of belonging. Now, I'm not saying that companies shouldn't provide background information on why initiatives exist; instead, I'm saying that companies should provide the background and move into the implementation stages ASAP. Don't spend time worrying about which privileged/highly represented group members might have FOMO; spend that energy doing the work.
Get away from the idea that equality is the gold standard. It's not. Equality suggests that giving everyone the same resources or treating everyone the same way is the fix-all for DEI issues within a company. That's analogous to giving everyone a slice of pepperoni pizza and disregarding the fact that some folks can't eat cheese, gluten, pork, and/or tomatoes. Be bold in listening to the needs of under-represented employee groups and then act on their feedback. That's when we step away from the idea of equality and toward the aspiration of equity: meeting employees where they are and giving the access to resources to get them to where they want to be.
How should company's reach out to their Black employees?
There's no one-size-fits-all playbook for reaching out to black employees. The size of the company, number of Black employees, and already-established culture of the company are just a few things to consider when determining the best way to solicit input. Small company? Maybe safely assembling a group of Black employees to talk about their shared interests/concerns and potential solutions/desired outcomes is the way to go. Large company? Perhaps a climate survey to gauge perceptions and possible action steps. Knowing the audience and the company culture will be step one in devising an approach. Here's the dirty little secret: it's going to take time, trust-building, and intentionality to gain buy-in; that's the hard part. But hard doesn't mean "impossible." We prioritize the things that we feel are important. If gaining perspective from your Black employees is valued, you'll make time for it.
How should companies go about training for these topics?
Authentic voices are key. I want someone who looks and lives like me talking about experiences that are unique to people who look and live like me. That's #1.
Modality is totally based on the audience. Some folks prefer reading and reflecting. Some prefer watching and taking notes. Others prefer listening and discussing. A healthy mix is probably the best way to go but, as always, the onus is with the facilitator(s) to know the group, understand their needs, and provide a curriculum that fits the learning style of the group. Remember: equity is better than equality in these cases.
It's also important to note that modality should be fluid. What works today may not be applicable tomorrow. Instead of growing frustrated with changing landscapes, companies should work to become more flexible and open to the ever-evolving nature that is the human experience, which is exponentially more complicated at its intersection with race and ethnicity.
How can companies build a better workplace for Black employees?
Companies can't be afraid to boldly go where others haven't gone before. There will always be detractors and people who will ask "why do they get….but we don't…..?" The company must determine which side of the fence they want to operate on and then do so boldly. Might you lose clients? Sure. Might you gain clients? Sure. It's on the company to decide who and how it wants to serve. Part of that means listening to the needs of their under-represented employees (in this case, black employees) and then having the gumption to do something with the information that's collected.
Also, building a diverse workforce is important but should not be the final goal. Companies need to ask themselves "what are we doing to empower the voices within our walls? Do we have meaningfully diverse and inclusive representation in positions of leadership? Do those in positions of leadership have power to create meaningful change?" You get the drift. It's not a numbers game; it's a matter of creating a sense of belonging and buy-in.
Also, if companies want to see more Black employees gravitate toward their business (for employment or use of services), companies should consider how they're showing up to and for the Black community. Are you supporting policies and practices that benefit these communities? Are you speaking out against injustice? Are you using your platform to promote meaningful change? Are you modeling the environment you encourage other companies to have? Are you reinvesting in the community? Answering these (and other) questions will help you better understand how/why your company is/is not having success with recruiting, hiring, retaining Black talent and might provide insight on how the community views your presence.
How can leaders promote conversations around race?
They shouldn't only "promote" the conversations; they should MODEL them. Be the example. Show that it's ok to not know EVERYTHING. It's ok to make mistakes, it's ok to not fully grasp the lived-experiences and perceptions of other races. And, in the same vein, be willing to learn, share, own missteps, and take an active role in their own growth.
Leaders need to be better at acting on intel. If my son brings an important issue to me, it's up to me to decide how to act on it. My response (or lack thereof) will directly impact his willingness to bring other concerns to me. His trust is me may falter. And his belief in my allyship may waiver. My son's experience with me will undoubtedly be shared with my daughter who, too, may become wary of my desire to help. And, before I know it, the kids will be ready to label me as someone who is too rigid to change and too stubborn to admit shortcomings. Leaders need to allow themselves to believe the perspectives of others and then meaningfully work to support.
Leaders need to make working toward DEI+B (belonging) a priority. Not having "enough time" isn't a good excuse. Not having "enough resources" isn't a good excuse. Leaders can find time and resources for the things that truly matter if they TRULY MATTER. Your willingness to work for it, advocate for it, and believe in it. If there has ever been a time to buy into "trickle down," it is for this kind of work.
–
If you're looking for  information on how kickstart your career, browse our current job openings! We help entry-level job seekers find positions that fit their expertise and career goals every day.