Posted on: April 10th, 2018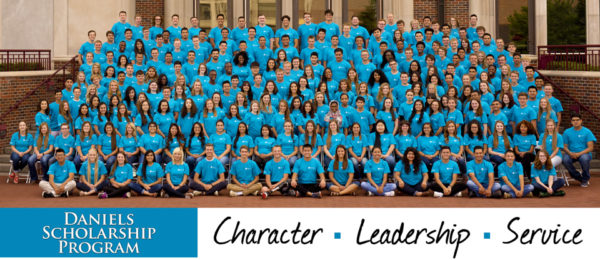 Program gives Daniels Scholars a direct pipeline to entry-level careers through Avenica
MINNEAPOLIS (April 10, 2018) – Minneapolis-based entry-level recruiting firm Avenica announced today that it is partnering with Daniels Fund, a Denver-based private charitable foundation, with the goal of placing Daniels Scholars and alumni into entry-level career-track jobs with Avenica's national network of clients.
The Daniels Scholarship Program provides four-year college scholarships for graduating high school seniors who demonstrate exceptional character, leadership and a commitment to serving their communities. The Daniels Scholarship Program encompasses much more than just financial support. Daniels Scholars become part of a community and gain access to personalized support and professional development, with the goal of helping each scholar succeed in college and ultimately become independent, successful in a rewarding career and actively engaged in their community.
"The Daniels Scholarship Program emphasizes the same characteristics we look for in our candidates, so this partnership is a great fit," says Avenica CEO Brian Weed. "We look forward to helping the Daniels Scholars in their career exploration and planning, and I'm confident our clients will respond very positively to this group of capable graduates."
Effective April 2018, Daniels Scholars have direct access to participate in Avenica's process of assisting entry-level college graduates to find their "right fit" position and employer. This service will be available to current scholars preparing to graduate from college and Daniels Scholar alumni who have graduated within the last three years.
"Daniels Scholars possess so many of the qualities employers are looking for, and the Daniels Scholarship Program is designed to help them succeed in college and beyond," said Linda Childears, president & CEO of the Daniels Fund. "We are looking forward to partnering with Avenica to give Daniels Scholars a highly effective resource to help them launch their careers."
–
About Avenica
Through conversation, high-impact coaching, and best-in-class support, we translate and meet the needs of our client partners by identifying and transforming potential into high-performing professionals. At Avenica, we are working from the inside out to embrace diverse thought and perspectives while actively working to dismantle systems of oppression and implicit bias. With a deeply-held belief in human potential, we transform lives and enable organizations to achieve new heights.
If you're interested in partnering with us to develop or hire your workforce, let's talk. If you're a job seeker, please apply now!
About the Daniels Fund
The Daniels Fund, established by cable television pioneer Bill Daniels, is a private charitable foundation dedicated to making life better for the people of Colorado, New Mexico, Utah, and Wyoming through its grants program, scholarship program, and ethics initiative. Visit DanielsFund.org to learn more.