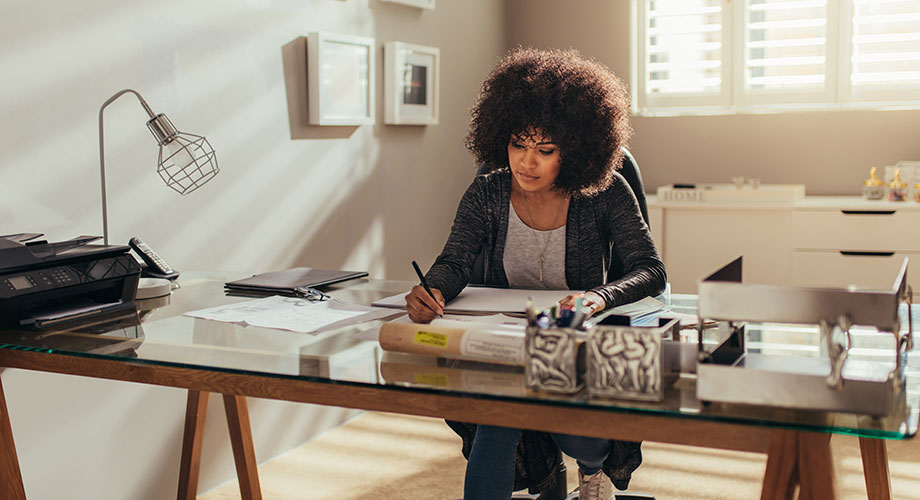 Everyone is struggling with the uncertainty surrounding coronavirus. Clearly the most important priority is the health and wellness of our families, friends, and communities—particularly those most at risk.
But the economic impact is important, too.
So far, most of the indicators are pointing down. Industries like travel, hospitality, conventions and events, food service, entertainment, sports, and performing arts have essentially shut down. The airlines, for example, have slashed the number of flights available and instituted hiring freezes. The hotel industry has already lost more than $1.5 billion in cancelled bookings. While mass layoffs haven't happened yet, it feels like it's only a matter of time until they do. According to some sources, up to 80 million jobs—more than half the jobs in the U.S. economy—could be at risk, depending on how long the crisis lasts.
Some Employers Thriving—And Hiring
But the news isn't all bad. Some businesses are busier than ever—and are in full-on hiring mode. Amazon.com is planning to hire an additional 100,000 employees as consumers turn to online rather than in-person retailers. Grocery chains like Kroger, Safeway, and HEB are also adding employees. The health care sector is suddenly scrambling to hire more workers. Video conferencing and online collaboration tools like Slack and Zoom have also seen big growth in recent weeks and have been used increasingly to aid with hiring and recruiting during Covid-19.
The coronavirus is uncharted territory for the U.S. economy. But there are still companies that need to hire new workers, even during recessions and down times. If you're in that fortunate position, here are some helpful hiring tips while coronavirus continues to disrupt our daily lives:
Hiring Tips During Coronavirus Pandemic
Get Social. As we all hunker down at home, social media use is skyrocketing. Your social media channels are more powerful than ever. Use them to promote open positions and link them directly to your application process. Ensure that your channels are active, up to date, and optimized for search engines. Encourage your employees to spread the word through their networks. Use these platforms to find passive candidates. Think about hosting online events to promote your open jobs. And use the data these platforms generate to see how you're performing.
Place More Emphasis on Assessments. Many companies use online assessment tools to gauge candidate skill levels and fit. While in-person interviews aren't an option, consider placing more of the screening burden onto assessments while recruiting during quarantine.
Be Transparent. Transparency is always important, but with the uncertainty around recruiting during coronavirus, it's crucial—especially because the face-to-face element is missing. Be clear with candidates about timelines, steps in the process, and more. Show them that you value their interest in the role.
Get the Process Online. Many companies already have a lot of their hiring process online (not surprisingly, Google, Amazon, and Facebook are leaders here). If your company isn't there yet, now is the time to accelerate this transition at your company—explore an applicant tracking system, online assessment tools, online videoconferencing applications, and more.
Bonus Tips: Online Interviewing
Make Sure Your Technology Works. When you host a virtual meeting, do you spend the first 10 minutes getting everybody logged in? Now is the time to work out the bugs in your video conferencing tools—and make sure recruiting and hiring managers know how to use these technologies.
Practice. Being on video conference doesn't feel natural to most people, and recruiting during quarantine demands a little extra patience. Take time to practice looking into the camera, speaking clearly, and getting comfortable with video interviews.
Be Professional. You may be talking via Skype or Zoom, but you're still conducting a job interview. Dress and behave with the same professionalism that you would for an in-person interview.
Be Prepared. Familiarize yourself with the candidate—and the role—just as you would in an in-person interview.
Get Rid of Distractions. Go someplace where your phone, pets, or children won't compete for your attention.
Make Your "Office" Presentable. Make sure the background of your video looks as professional as you can make it (no piles of unopened mail on your dining room table!).
Thinking Long Term
These are challenging times. And we're all reacting hour-by-hour to this unfolding crisis. But if you look ahead, you'll see that the steps you take today can improve your recruiting and hiring process in the long run. Improving your technology, optimizing your social channels, getting better at online interviewing—those are all things that will pay big dividends long after the coronavirus has subsided.
–
About Avenica
Through conversation, high-impact coaching, and best-in-class support, we translate and meet the needs of our client partners by identifying and transforming potential into high-performing professionals. At Avenica, we are working from the inside out to embrace diverse thought and perspectives while actively working to dismantle systems of oppression and implicit bias. With a deeply-held belief in human potential, we transform lives and enable organizations to achieve new heights.
If you're interested in partnering with us to develop or hire your workforce, let's talk. If you're a job seeker, please apply now to connect with an Avenica Account Manager.