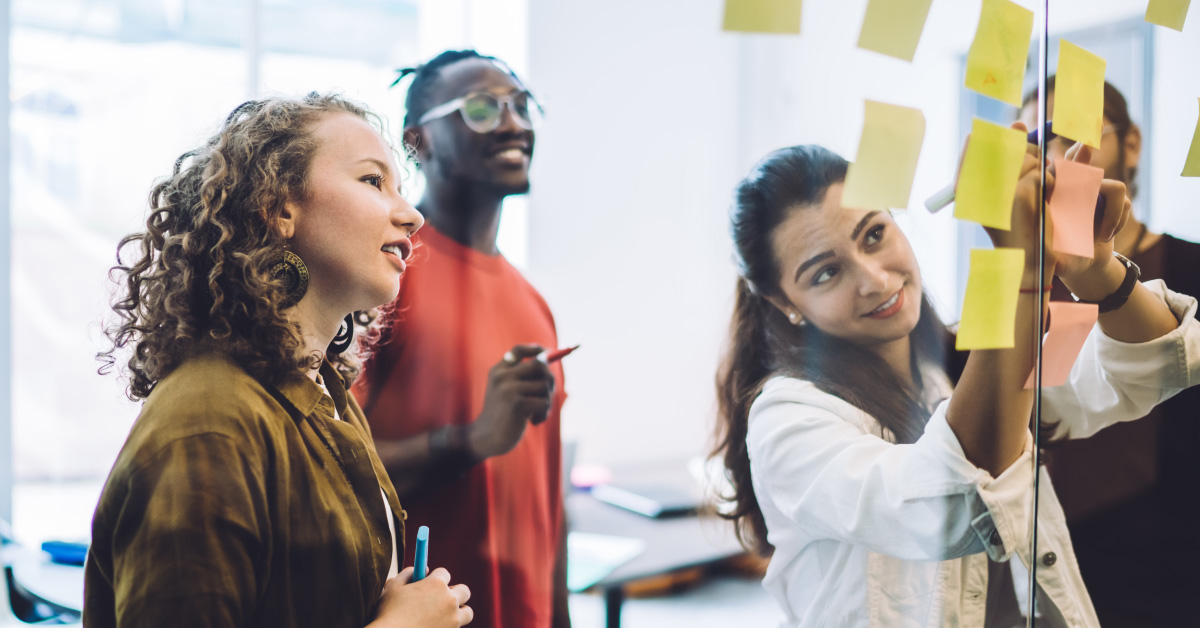 As we face unprecedented times for our public health and our economy, it's difficult to even conceptualize the impact on the labor market. Millions of people around the world have been asked to work from home, if possible, but what happens to those who can't? What about those whose positions require their physical presence, whose employers have had to temporarily shut down to further prevent the spread of COVID-19? What happens to gig economy workers who are faced with the unfathomable choice between earning an income and staying home to protect their health?
What we do know is this – the current situation is enabling a tectonic shift in demand towards the organizations on the front lines who have been stretched beyond their limits. Medical providers and grocery stores have emerged as the clear leaders in a global pandemic, and as such, those frontline industries are doing the most dramatic hiring during the coronavirus pandemic. As a native Texan, it's no surprise to see beloved grocery chain H-E-B offering free curbside service and delivery, changing store hours to allow for comprehensive restocks, and encouraging neighborly behavior that puts community above individuals. The quick and creative change in their operating model demands more team members on the ground, and they are working to hire baggers, cashiers, and stockers. You can find a wealth of short-term opportunities on H-E-B's careers site. Other grocery stores nationwide, like Kroger, are also hiring during the pandemic.
Similarly, e-commerce giant and customer-obsessed Amazon is struggling to meet demands and is doing a considerable amount of hiring during the coronavirus pandemic. As common household items fly off the shelves, more Americans than ever before want contactless delivery to keep themselves safe and at home. Amazon is therefore looking to add an additional 100,000 associates into their fulfillment workforce. Virtual opportunities are available, too.
Some cities across the US have also taken the extreme measure of limiting restaurants to curbside, takeout, and delivery orders only to aid distancing and quarantining efforts. But who will deliver the food? Restaurants and service-based apps like Favor and UberEats are simultaneously waiving delivery fees and hiring delivery drivers at a clip. Interested? You can check out Favor and UberEats.
Who's Hiring During the Coronavirus Pandemic?
In addition to the specific roles above, there are other industries looking to fill their staff during the Covid-19 crisis.
Grocery stores
Healthcare providers
Warehouse and inventory staff
Delivery personnel
Construction
Food delivery
Volunteer Opportunities During the Pandemic
If you are an hourly worker looking for a temporary opportunity, consider looking into employment with the organizations working the front lines. And if you have the luxury of good health and a steady income, consider giving some of your time as a volunteer. Look for health organizations who need help, like local public health departments who need to staff hotline volunteers and data entry professionals. National organizations like Meals and Wheels are also looking for volunteers to help deliver meals to seniors, one of the most vulnerable populations in the fight against COVID-19.
But above all, be safe, be healthy, and be a community – the Avenica family is always here to help.
–
About Avenica
Through conversation, high-impact coaching, and best-in-class support, we translate and meet the needs of our client partners by identifying and transforming potential into high-performing professionals. At Avenica, we are working from the inside out to embrace diverse thought and perspectives while actively working to dismantle systems of oppression and implicit bias. With a deeply-held belief in human potential, we transform lives and enable organizations to achieve new heights.
If you're interested in partnering with us to develop or hire your workforce, let's talk. If you're a job seeker, please apply now to connect with an Avenica Account Manager.