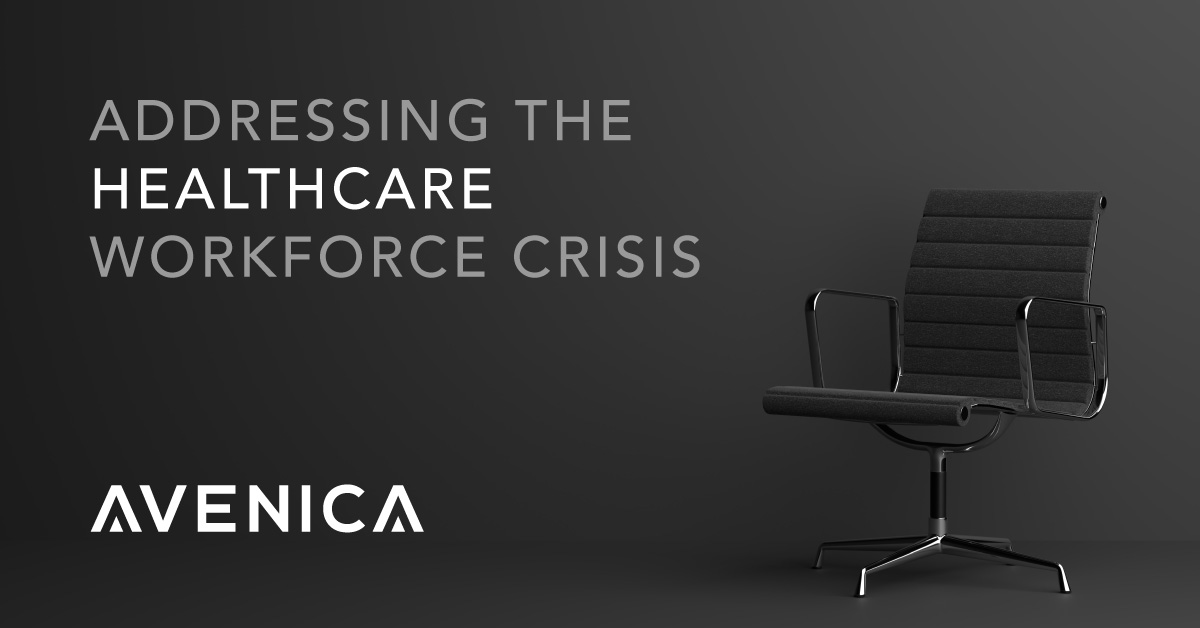 From burnout to an aging workforce to a growing industry to technological advancements and skills gaps, the healthcare industry is facing a wide variety of challenges impacting its workforce and will continue to struggle with these multi-dimensional challenges for several years to come. Strategically hiring at the entry-level is absolutely part of the solution.
A growing industry, a gap in skills
The Bureau of Labor Statistics reports that, "Employment of healthcare occupations is projected to grow 14 percent from 2018 to 2028, much faster than the average for all occupations, adding about 1.9 million new jobs." Not only will there be a greater need for talent, there will be a need for the right kind of talent. Technology advances and changes continue to move the bar for expectations and needs of the workforce exponentially.
Combatting an aging workforce
In an industry where lives are literally on the line every day, having an educated, qualified, and experienced workforce is vital, especially in decision-making leadership roles. In the next ten years, the population of people within the 65+ age demographic is expected to grow by more than 16 million. The challenge for healthcare is to appropriately plan today for what will happen to their workforce every day for the next 10+ years as they lose employees and leaders along with their knowledge and experience to retirement.
As is the case in any industry, a person in a leadership position is expected to have 5-10, if not many more, years of industry experience, and, as one can imagine, this is equally, if not more important, in healthcare. Reconciling the loss of workforce to retirement won't be as simple as hiring more people; healthcare systems and organizations will need to be diligent and proactive on a daily basis to identify the right candidates, train them, retain them, and provide the years of employment needed to sustain the kind of experience they'll need employees and leaders to have in the years to come.
High stress industries = high burnout
For the healthcare industry, succession planning has never been more important, and not only due to a high rate of impending retirement. In an industry where decisions and actions drive the ability to deliver quality patient care, high stress and burnout is happening real time alongside the rising patient care needs, aging and retirement of our most experienced workforce, and unplanned employee attrition happening due to COVID health concerns. Healthcare is currently experiencing some of the highest turnover rates in history and currently sits around 19%. While this includes those in direct patient care, like doctors and nurses, the strain on healthcare due to its demand for talent is felt industry wide.
The solution starts at the entry-level
Beyond the usual recommendations of developing robust onboarding programs, offering competitive compensation and benefits plans (which include robust employee wellness plans), and ensuring employees understand and are aligned to the overall mission of their work and organization, combatting the healthcare talent crisis can and should start at entry-level hiring.
Yes, the challenges with the aging and retiring workforce, the burnout and high turnover rate, the skills gap, and more can all be addressed with the right entry-level hiring as part of your overall talent strategy.
Determining if a candidate is right for a specific role by making sure they meet the recommended requirements is just the beginning. Ensuring a candidate is right for the role, the career track, the organization, and the industry is a multi-step, highly involved process that very few organizations are doing, let alone are doing well. But when done well, can provide far greater retention rates, even in high-stress industries. Our team at Avenica proves this every day with clients nationwide.
Our clients experience stronger, better retention rates from aligning the right candidates to the right career tracks. Better retention means building experience and knowledge within a strong workforce and developing the future leaders of your organization. Not to mention, when entry-level employees are provided the right and consistent training, they build competency and create a practice and expectation of continued learning and developing.
It's a well-known fact that bad hires can be incredibly costly to an organization in a variety of ways. As the healthcare industry is plagued with so many workforce challenges to overcome, the importance of making good and lasting hiring decisions is even more important but can and should be addressed at the entry-level. At Avenica, our top priority is to cultivate a strong talent pool of candidates who are excited to have rewarding careers and make a positive impact to the growing demand of healthcare.
Let's connect!

Amanda Brown
VP of Healthcare Solutions
✉️ [email protected]
📞 (770) 394-1070 ext 13
📆 Schedule a Meeting
About Avenica
Through conversation, high-impact coaching, and best-in-class support, we translate and meet the needs of our client partners by identifying and transforming potential into high-performing professionals. With a deeply-held belief in human potential, we transform lives and enable organizations to achieve new heights.
Partner with Avenica to combat the healthcare workforce crisis.