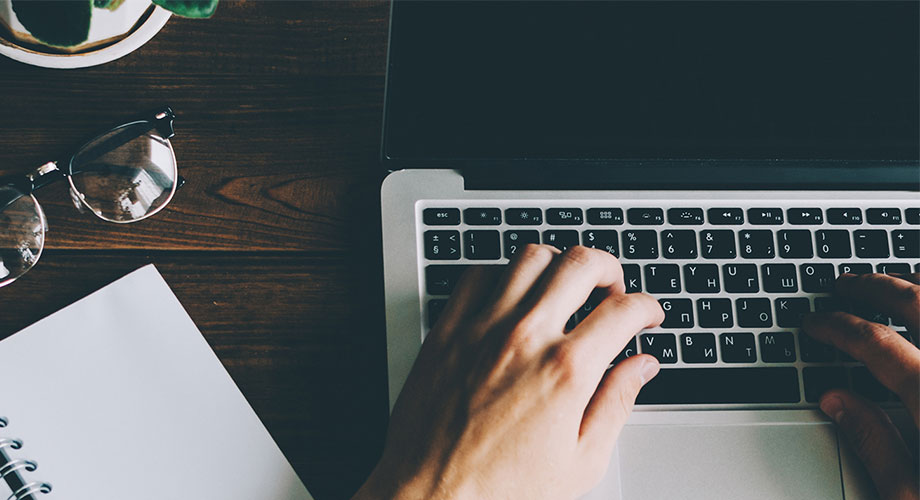 Okay, we admit it, creating a resume isn't anyone's idea of a fun time. Actually, it's the worst. Trying to summarize your entire professional life story–all you're good at, all your career goals and aspirations, and all your achievements and accomplishments–all on one page sounds difficult, and that's because it is. Crafting the perfect resume is all about telling the right story so a hiring decision maker can quickly determine if you'll be a good fit for the job. As cliche as it sounds, first impressions are extremely important. And when it comes to resumes, it can make or break your chances of even being considered for an interview. No pressure, right?
We go through hundreds of resumes every day and can spot the good, the bad, and the ugly from a mile away, so we're going to make it easy on you. Use this resume template, enter in our own info, personalize as needed. You're welcome.

Here's why it works:
It's simple.
Keeping your resume formatted in a simple format is extremely important. Many companies use automated resume filtering systems that don't always properly render design elements, certain fonts, and formatting. While the design might look great on your computer, it might look completely different on their side. It's best to use a Word .docx file and have a backup in PDF format. Also, keeping it to one page is advised–especially in the entry-level space; any more pages and you can guarantee it won't get read all the way through.

It's clear.
No beating around the bush here. Everything you need in a perfect resume is clearly stated. There's a clear hierarchy of information that isn't confusing or difficult to read and gives the hiring manager everything they need to know. Also, it's important that your bullets be phrased in a way that describes your achievements, rather than just a list of your tasks. We've included a couple action verbs to start you off, but here's a solid list you can use as well. It might seem kind of hard if you have little experience and are entry-level, but here's an example of how you can make a regular task look more polished.
Before: Assisted customers by answering questions
After: Built strong customer relationships by providing excellent customer service to up to 50 customers a day.
It's professional.
This template is just simply that; it's what's going to make you look like a superstar candidate. Hiring managers are looking for a clean and intentional design with consistent formatting that says, "I know what I'm doing." It's not too often you get to say that when you're just graduating college, so relish in this moment. You got this!
Now, all you have to do is use this to apply.
–
About Avenica
Through conversation, high-impact coaching, and best-in-class support, we translate and meet the needs of our client partners by identifying and transforming potential into high-performing professionals. At Avenica, we are working from the inside out to embrace diverse thought and perspectives while actively working to dismantle systems of oppression and implicit bias. With a deeply-held belief in human potential, we transform lives and enable organizations to achieve new heights.
If you're interested in partnering with us to develop or hire your workforce, let's talk. If you're a job seeker, please apply now!