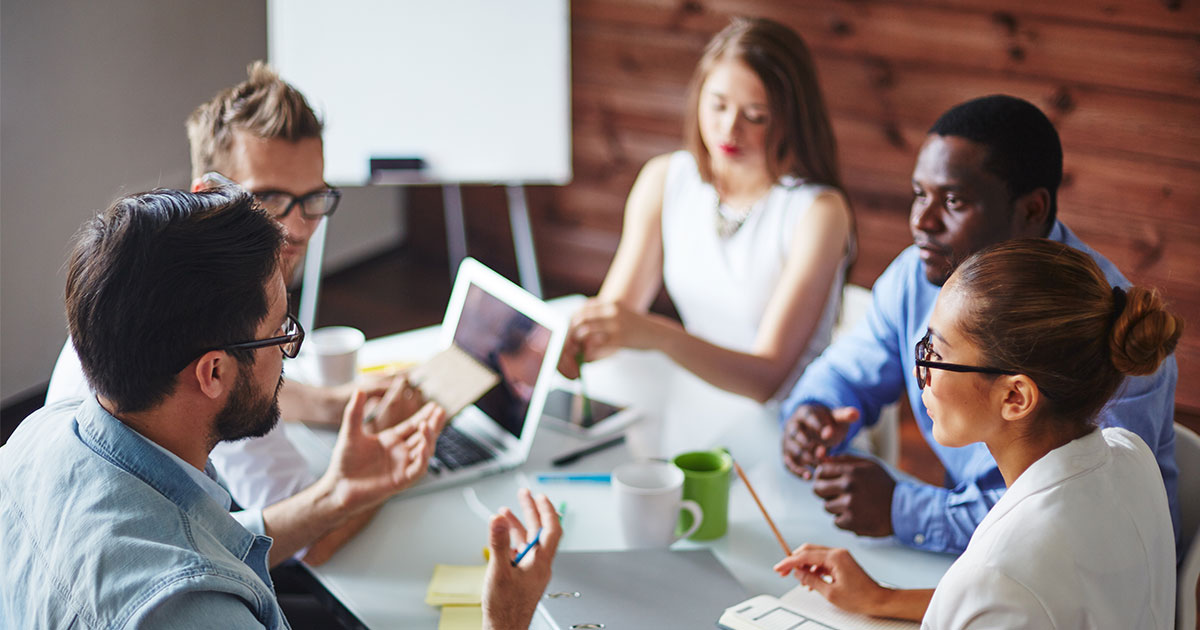 Your first year on the job can be rewarding and fun, but it can also be challenging, confusing, and stressful. Learning all the components of your role along with meeting your new team and finding your place in it are hard enough, but then you actually have to work?
But you want to thrive, not just survive. So, how, as a new employee, do you start adding real value to your team and company? Our advice? Start small, and don't try to do it all at once.
Understand Your Role and Your Responsibilities
You, especially in the beginning of your career, are a small cog that helps to operate one mechanism in the large machine that is your company. Depending on the size of your company, the tasks you carry out in your position can have varying degrees of effect on the business as a whole. But no matter what, your actions contribute to or impede the overall success of the company, especially in the smaller environment of your team. Adding value starts with just doing what's expected of your position. While it sounds simple, each position has many different components, and it can take time to learn and carry them all out. And that's okay. Learn your new position inside and out, and make sure you're meeting expectations. Ask questions, get clarification on your assigned tasks, and check in with/update your supervisor regularly to ensure you're on the right track.
Identify Opportunities
As you're learning your role and getting comfortable performing the expected functions of your position, start identifying opportunities where you can provide additional support, solve problems, improve processes to cut out inefficiencies. And whenever possible, go beyond simply identifying the problems; provide solutions, ideas, and a plan of attack to support your ideas. One good think about being new is you come in fresh eyes, a different perspective, and new ideas. Just remember to be thoughtful about your approach. Think through different possible outcomes and write in contingencies and alternatives. Most importantly, highlight the benefits. Do your ideas save time and or money, eliminate a problem, or create a new/better process? This is your money shot, so don't forget to play this part up.
Build Relationships
You'll be spending a lot of time at work, so you might as well enjoy it. Building strong relationships within your team and with various business partners not only makes your time at work more enjoyable, it helps you to be more productive and engaged. Additionally, if you're in a customer/client-facing role, it's vital to build and maintain strong, trusting relationships. The relationships you build and with whom can have far-reaching effects on your career and your ability to develop, advance, and gain buy in for your ideas and projects. Start with your team; be trustworthy, support when and how you can, and bring a fun and positive attitude. Join in on social events like happy hours and company outings. This is a great way to meet and interact with people in a more casual setting where you can really get to know people, especially those outside of your team.
Your first weeks, months, and even year in a new position can really set the tone for how you'll perform and be recognized in years to come. So make it count. Start with getting really good at your job, be a good team member and colleague, find opportunities to add value, build and maintain great relationships, and most importantly, have fun. Again, you'll be spending a lot of time at work, so do what you can to make it a fun and positive experience for you and others around you. You'll be happier, more productive, and hopefully, more rewarded for the effort!
–
About Avenica
Through conversation, high-impact coaching, and best-in-class support, we translate and meet the needs of our client partners by identifying and transforming potential into high-performing professionals. At Avenica, we are working from the inside out to embrace diverse thought and perspectives while actively working to dismantle systems of oppression and implicit bias. With a deeply-held belief in human potential, we transform lives and enable organizations to achieve new heights.
If you're interested in partnering with us to develop or hire your workforce, let's talk. If you're a job seeker, please apply now!