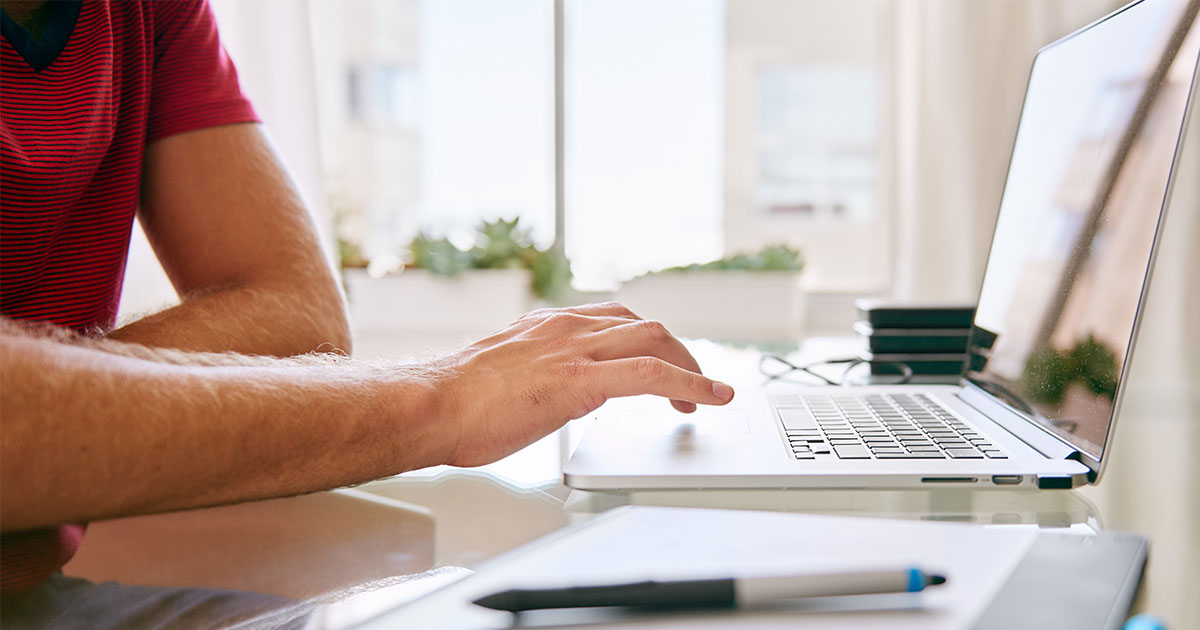 It's possible that you've managed to make it all this way in life without joining a single social media platform, but for the other almost 90% of you social media participants, ask yourself these questions: what would someone see if they searched for you online, and could what they find hurt your chances at getting a job?
It's with hope that each candidate a company hires, not only can fulfill the duties of the position, but helps to further solidify their culture and fulfill their company mission. As such, you as a job seeker should assume you will be fully vetted to ensure you're fit for the position and company. That absolutely means they'll be Googling you and creeping on your social media. Assuming we're all fully aware of the negative effects inappropriate language and photos can have, as well as, discriminatory comments about race, religion, gender, etc., let's discuss how social media can actually help you in your job search efforts.
For most people, social media is far more than just a way to stay connected with friends and family. It's an extension of your personal brand, and, because it's your own curated content of thoughts, words, and photos, it reflects the way you want to be represented and seen. So why wouldn't you make every effort to make yourself look good?
Google yourself
What pops up in association with your name will influence what people think about you. To know what others will see and get a comprehensive overview of your online presence, simply Google yourself. There's content out there that you do have control over, so get started with identifying what you can clean up. Obviously if you've made a news headline or have a criminal record, you have little to no control over that content, but anything you've posted on and from your social media sites, you have ultimate control over. You can either set your social media profiles to private and continue to post freely, or you can remove the content directly from your personal accounts you wouldn't want hiring managers and recruiters to see.
Add to your Google results by creating your own website or blog to publish stories, images, videos; becoming a contributor to an existing website or blog; and joining forums or discussion group. Add content to your social media that shows you engaging in good times with friends and family and with your community. Show your personality, lifestyle, hobbies, and interests in fun, positive ways so hiring decision makers get a sense of how you'll fit into the company.
Move beyond building a network
If you haven't already, get on LinkedIn. Keep your profile updated, search available opportunities in "jobs", and build your network. But go beyond basic, get engaged and be an active participant. Build your professional brand by sharing articles that speak to the kind of professional you are and want to be, and show potential employers/peepers your unique perspective through professional, thoughtful commentary. Consider the content you share carefully and know that you will be judged—positively or negatively—on it. Just make sure it's an accurate representation of the person and professional you truly are.
Now back to those of you who haven't taken the plunge, what do you think your absence says to recruiters and hiring managers? For good or bad, it allows others to make and pass their own judgements. They could be positive impressions—this person prioritizes and values true interaction and connection and that's why they've stayed away. But they could also be negative—this person is antisocial, has something to hide, or can't go with the flow and has to go against the grain (could be seen as positive or negative). Obviously, you have to make the choice for yourself, but more and more, people are taking to online research before making hiring decisions. If you can control your own narrative and online reputation—for the most part—you should do so in a way that puts you in the best possible light.
These efforts can take time. If you're still a college student, start now so you have a robust online presence by the time you're ready to begin your job search. But it's truly never too late. No matter where you are in your career, you should always monitor and make improvements. As with your resume, your online presence is like a living document that develops, evolves, and grows as you do.
–
About Avenica
Through conversation, high-impact coaching, and best-in-class support, we translate and meet the needs of our client partners by identifying and transforming potential into high-performing professionals. At Avenica, we are working from the inside out to embrace diverse thought and perspectives while actively working to dismantle systems of oppression and implicit bias. With a deeply-held belief in human potential, we transform lives and enable organizations to achieve new heights.
If you're interested in partnering with us to develop or hire your workforce, let's talk. If you're a job seeker, please apply now!