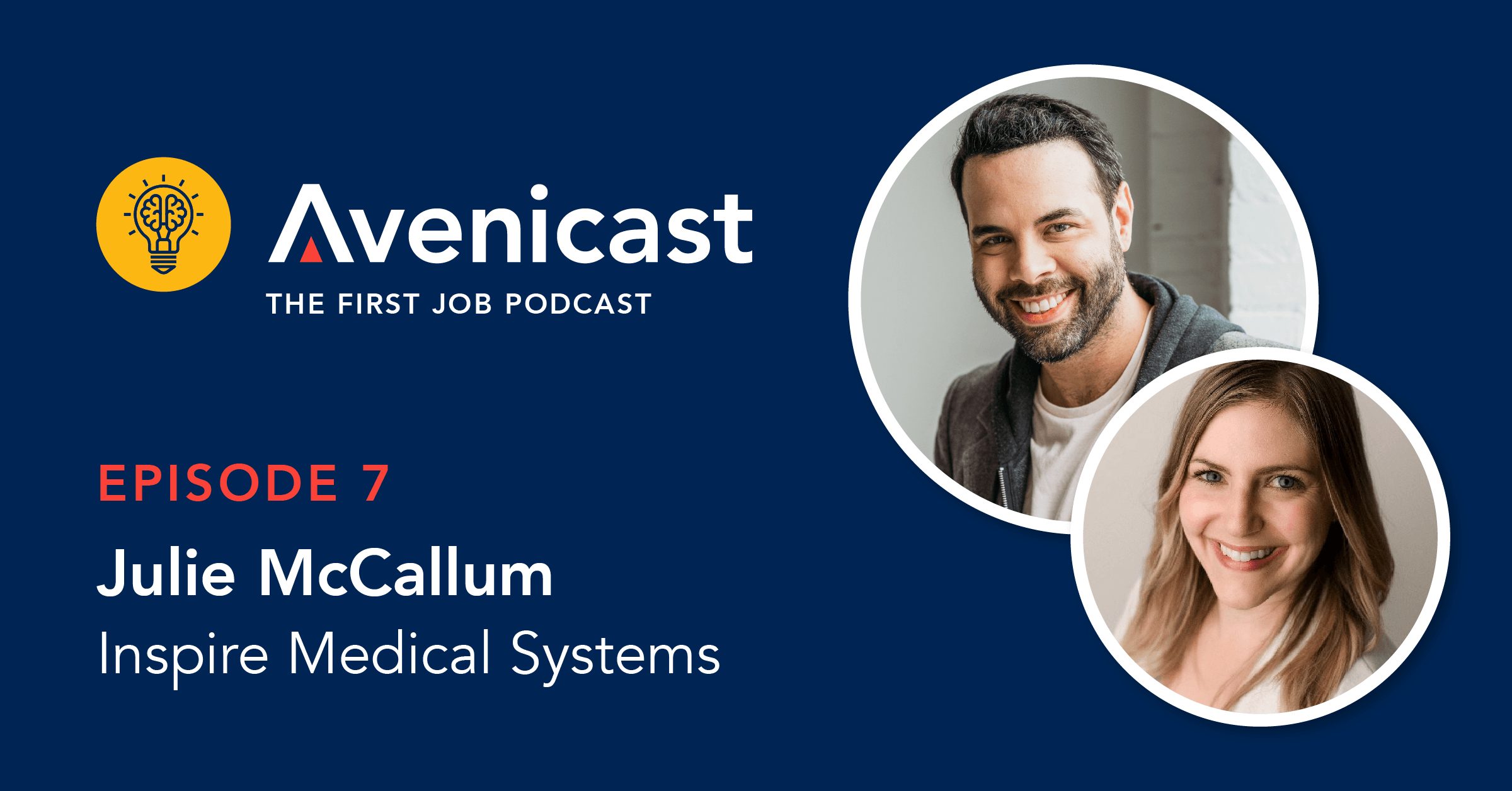 Scott Dettman and Julie McCallum discuss the impact of growing up in small towns, finding their passions, and how to build a reliable network in the professional world.
"You change, and you learn a lot about yourself and where you really fit within an organization and what really drives you? And what you are excited about?" -Julie McCallum
This episode features Julie McCallum of Inspire Medical Systems, a medical innovation company based in Minneapolis, MN. Despite her first major being chemistry and exploring communications, Julie ultimately found herself with a general business degree. She is thankful for the opportunity to explore multiple focus areas and feels her degree has helped her dip her toes in multiple sectors throughout her career.
Julie grew up in a small town and is grateful for it. Through her upbringing, she gained an understanding of the joy that smaller communities can bring, and this has contributed to her career decisions. She loves working at a smaller (but growing) company. Bigger companies demand more specialty from their employees she has found. Julie has a passion to have variety in her days.
When giving advice she reminds us, "Good or bad you will learn something from this job." This pushes us to be willing to take a leap when pursuing our dream jobs, it will not be a wasted experience.  In addition, she explains making real connections is far more valuable than many surface level conversations. Being genuine can be key in the world of networking.
In her position with HR Julie focuses on "making it a great place to work" for the entire company. She was inspired by job fairs while in college and felt connected when working with individuals. She focuses on culture, talent, and people, which sounds like a pretty great way to spend your day.
How exactly did she journey from general business to the job she loves today in HR? Listen to this week's episode of the first job podcast now!
About Avenica
Through conversation, high-impact coaching, and best-in-class support, we translate and meet the needs of our client partners by identifying and transforming potential into high-performing professionals. At Avenica, we are working from the inside out to embrace diverse thought and perspectives while actively working to dismantle systems of oppression and implicit bias. With a deeply-held belief in human potential, we transform lives and enable organizations to achieve new heights.
If you're interested in partnering with us to develop or hire your workforce, let's talk. If you're a job seeker, please join our network to connect with an Avenica Account Manager.