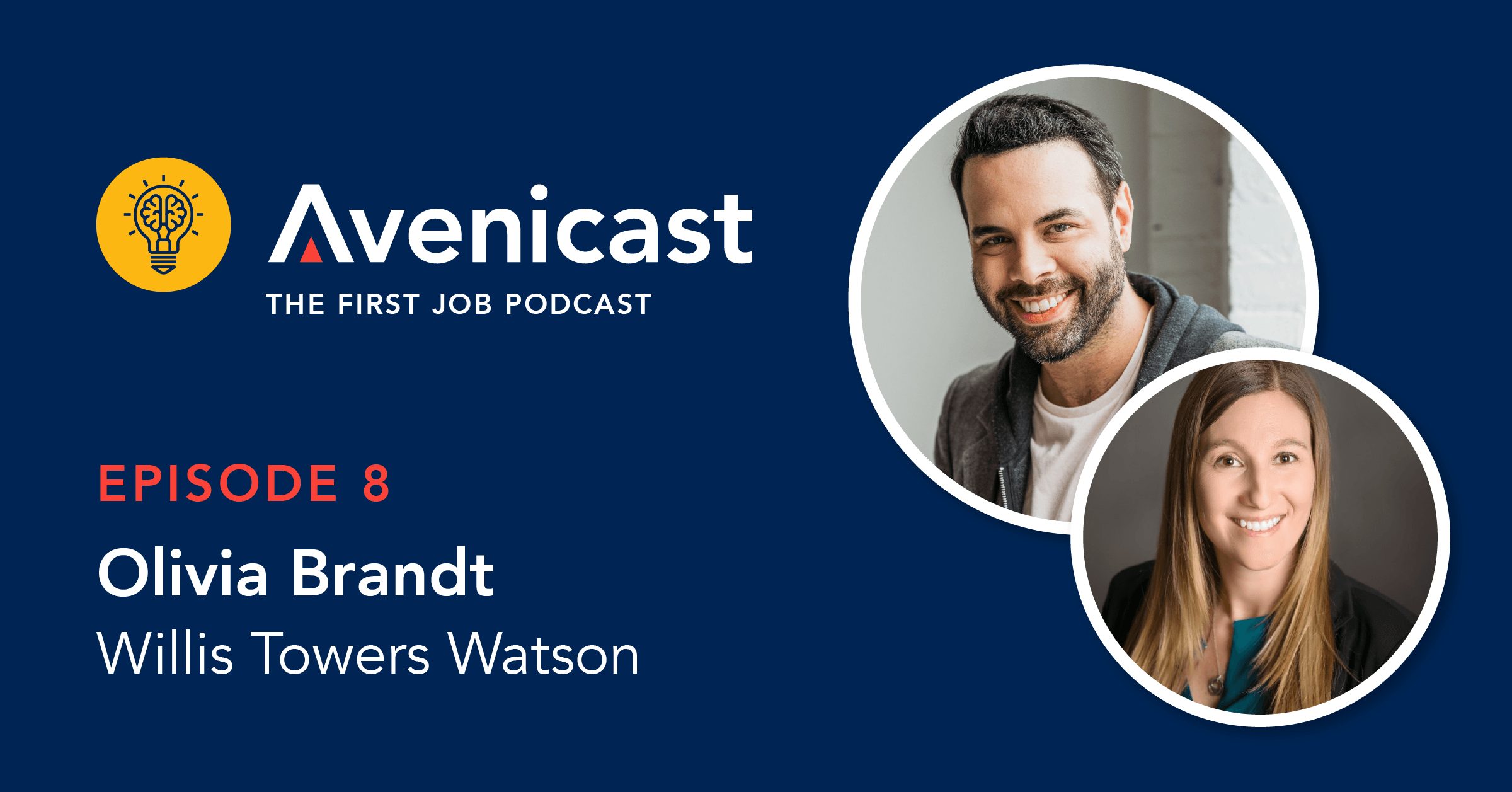 On this episode of Avenicast, Olivia Brandt and Scott Dettman discuss how they translated their collegiate athletic experiences into the workplace. They also explore the value of making time for relationships and being willing to learn from failures.
"Follow your interests. If you're passionate it will resonate." – Olivia Brandt
Olivia Brandt didn't plan to go into the pharmaceutical industry. After hearing her friend mention it, she figured why not try? Throughout college she was set on taking the classes she found interesting, which led her all the way through pharmaceutical school.
Her first job was with Target, as a manager in the store's pharmaceutical department. She shares the huge learning curve she faced in creating relationships within the busy nature of retail and how she wishes she would have had a mentor during the time just after college graduation.
As former collegiate athletes, Olivia and Scott compare notes and dive into how to best use those skills learned in the professional setting. This episode even touches on the lessons Olivia and Scott have learned from popular sports shows like The Last Dance and Ted Lasso.
By continuing to build on her experiences, Olivia is now a pharmaceutical consultant at Willis Towers Watson Health and Benefits. She is impacting lives on a large scale. When signing up for benefits it's likely your company will have someone like Olivia helping to make your decisions.
Listen now to hear all the details of Olivia's post college career path!
About Avenica
Through conversation, high-impact coaching, and best-in-class support, we translate and meet the needs of our client partners by identifying and transforming potential into high-performing professionals. At Avenica, we are working from the inside out to embrace diverse thought and perspectives while actively working to dismantle systems of oppression and implicit bias. With a deeply-held belief in human potential, we transform lives and enable organizations to achieve new heights.
If you're interested in partnering with us to develop or hire your workforce, let's talk. If you're a job seeker, please join our network to connect with an Avenica Account Manager.