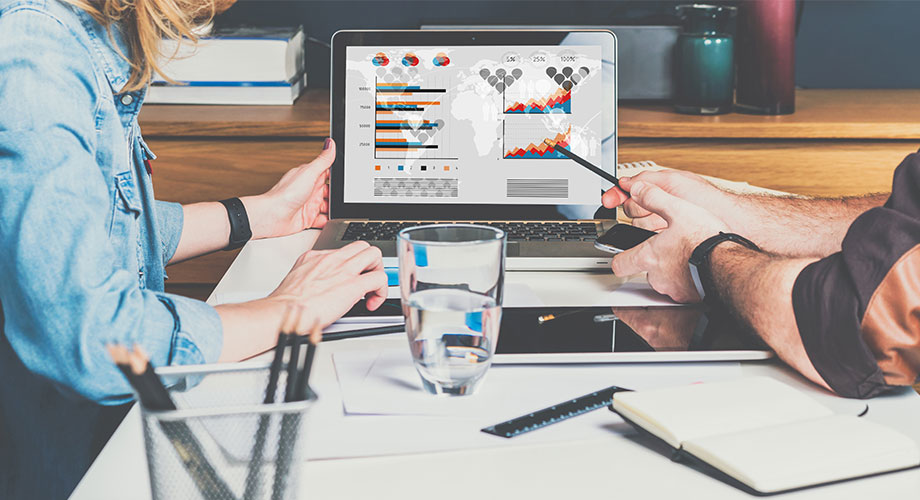 A new report from Clutch, a B2B research firm in Washington, DC, surveyed 529 small businesses to analyze their plans for hiring and firing employees in 2019.
Brian Weed, CEO of Avenica, spoke to Clutch about the data, offering expert insight.
More than Half of Small Businesses Will Hire Entry-Level Employees
The survey found that 56% of small businesses plan to hire entry-level employees and 52% plan to hire mid-level employees. Roughly one-quarter (23%) plan to add senior-level employees. Only 14% will be looking for executives.
When it comes to hiring entry-level employees, Weed said there should be a focus on "transferable skills."
"You don't know for certain whether that person is going to be perfect for an individual role but if you can get someone who you think has broad, transferable skills, they can be an asset within your company," Weed said.
Weed recommends that small businesses avoid inflexible criteria when evaluating candidates for junior positions: "We see way too many people implement very hard and fast rules around which schools [candidates] went to, what GPA they had, how many years experience they have, etc." These criteria don't necessarily indicate whether a candidate has the most useful skills for an entry-level position.
Weed says there are 12 core transferable skills to look for, including problem-solving capabilities, communication skills, and empathy. See all of Avenica's 12 transferable skills here.
Meanwhile, senior-level or higher employees should initially be evaluated on whether they'll fit into the small business's culture.
"More experienced hires have gotten set in their ways, either because they've been trained in a certain culture or because they have those inherent viewpoints. It's so important for senior people to be able to identify with the rest of the leadership team."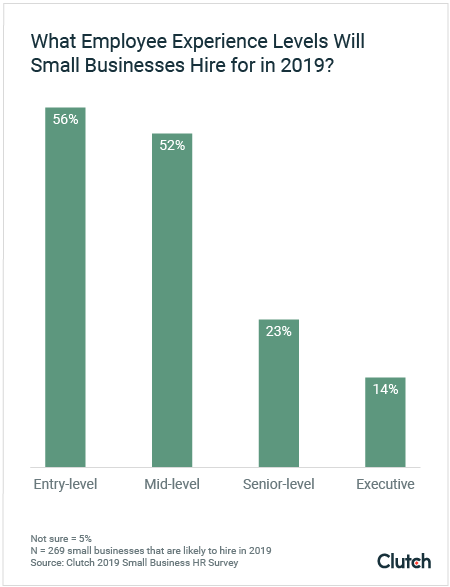 More Than Half of Small Businesses Plan to Hire in 2019
A little more than half (51%) of small businesses will likely hire in 2019, according to Clutch's data.
The recent low unemployment rate means that the employment market tips in favor of job seekers. Small businesses sometimes need to get creative to entice qualified candidates.
Not every candidate will desire the same type of compensation package, so small businesses should get creative with their benefits depending on the type of worker they most want to hire.
For example, millennials may be prioritizing work-life balance more than other generations.
"It used to be that salary and health benefits and some of the more financial-type things were more important," Weed said. "Now, the emphasis has started to shift to the mix of paid time off versus work days. That's gotten more generous because balance is an important thing for these younger generations of workers."
"Manage toward having more paid time off versus the traditional framework of starting with two weeks and after 10 years of working there, you might have four weeks," Weed continued. "A lot of companies are starting with much more generous PTO policies these days."
Meanwhile, older generations prioritize health insurance more than millennials.
Small businesses on a budget may not be able to offer all-encompassing compensation packages, like larger corporations. But by thinking creatively about the benefits they do offer, small businesses can stand a better chance of enticing coveted candidates.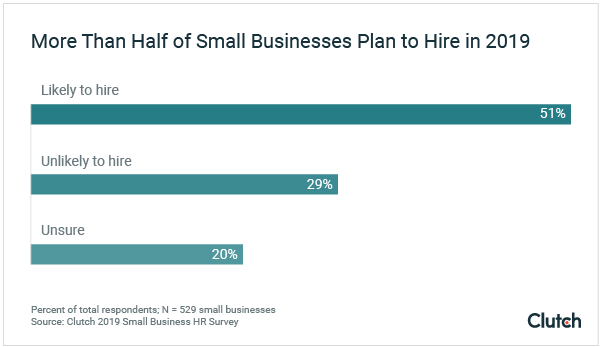 Small Businesses Should Seek Outside Recruitment Expertise
Lastly, today's job market also means that small businesses lacking recruitment knowledge will feel their inexperience more sharply. These companies may benefit from acquiring recruiting software or partnering with recruiting companies to assist in hiring efforts.
"I'd encourage anyone that's thinking about getting active on the entry level hiring to look into third parties…that can really make the process efficient and get better outcomes as well," Weed said.
Overall, Clutch's survey indicates that small businesses can benefit from a healthy economy and strong job growth in 2019 – if they plan their recruitment wisely.
–
About Avenica
Through conversation, high-impact coaching, and best-in-class support, we translate and meet the needs of our client partners by identifying and transforming potential into high-performing professionals. At Avenica, we are working from the inside out to embrace diverse thought and perspectives while actively working to dismantle systems of oppression and implicit bias. With a deeply-held belief in human potential, we transform lives and enable organizations to achieve new heights.
If you're interested in partnering with us to develop or hire your workforce, let's talk. If you're a job seeker, please apply now!