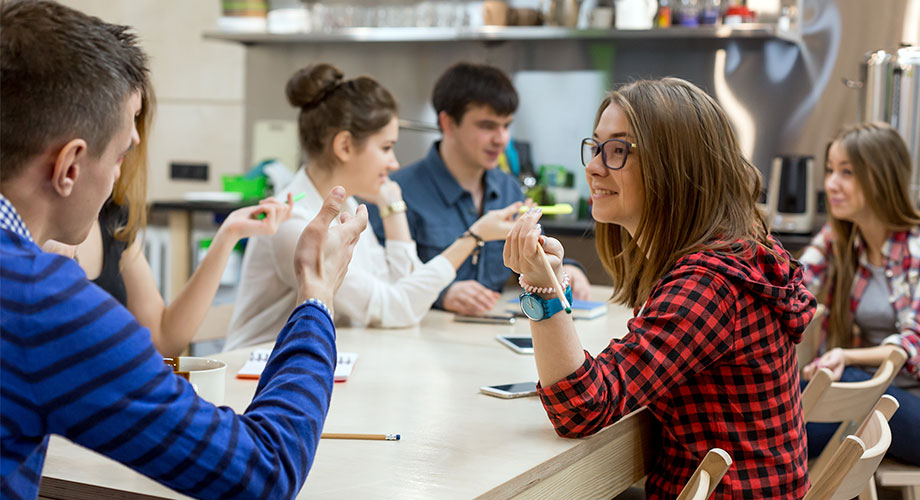 College is like a Choose Your Own Adventure book. You decide your major, pick the classes you want to take, and choose which activities to take part in. You really get to make of it what you want and create your own experience. One way to really tailor your experience is through on-campus clubs and orgs. The list of kinds of clubs to join is nearly endless. Even the smallest schools still have a robust offering, and most schools even allow you to create a club if the one you'd want to join doesn't already exist.
Students join various on-campus clubs for a variety of reasons—to enhance social life, meet like-minded students, or pursue personal interests—but while providing all that and more, clubs also help to develop skills that can, and probably will, be used in your professional life, as well. From planning, teamwork, leadership, and networking, clubs can help you develop as a student and as the professional you'll be after graduation. They also provide much-needed color and experience to what can be a sparse resume, especially for newly-graduated job seekers.
There are academic and educational clubs where students can dig deeper into their area of study with other like-minded students, and there are also other interest-based clubs that range from different kinds of hobbies, sports, and activities to community service, politics, culture, and religion. And don't think that the only way a student can gain leadership or professional experience is through Model UN, student government, or student newspaper participation. While those opportunities are great, there are plenty of ways to get resume-building experience while also nurturing and fostering your personal interests.
Want a future in finance and have a knack for knitting? Set your sites on the treasurer position of your school's knitting club to both satisfy your yearn for yarn and help you gain experience managing money. Or perhaps you're a movie maven with an interest in international business. A foreign film club could help you cultivate some cultural competence while soaking up the silver screen.
No matter how you build your own college adventure, consider how to incorporate club and org participation to enrich your experience and help working towards your future career goals.
–
About Avenica
Through conversation, high-impact coaching, and best-in-class support, we translate and meet the needs of our client partners by identifying and transforming potential into high-performing professionals. At Avenica, we are working from the inside out to embrace diverse thought and perspectives while actively working to dismantle systems of oppression and implicit bias. With a deeply-held belief in human potential, we transform lives and enable organizations to achieve new heights.
If you're interested in partnering with us to develop or hire your workforce, let's talk. If you're a job seeker, please apply now!